SUP DIRTY SOUTH
---
WHATS GOING ON MY FELLOW CHAPTER MEMBERS JUS WONDERING WHAT KINDA TRUCKS YOU GOT WHAT MODS AND WHAT YOU WANT FUTURE WISE .... AND IF YOU GOT ANY PICS YOU WANT 2 SHARE POST IT UP ,HERE MY TRUCK PICS ARE BAD BUT YOU GET THE IDEA
OLD PIC, RUCK LOOKS THE SAME EXCEPT THE LIGHTS,GRILL & TIRES
future mods- tints,new tires maybe rims,and a intake for now and ganna paint some parts white
---
97 f-350 cc lb 4x4
http://www.powerstroke.org/forum/94-...4x4-build.html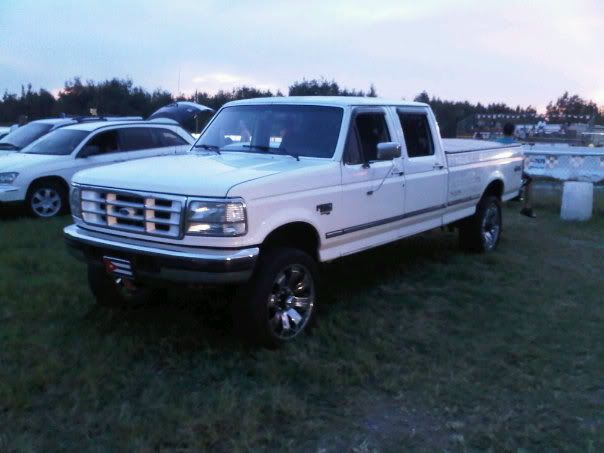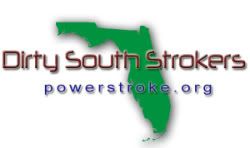 ---
Last edited by FiberglassEater; 11-21-2008 at

10:37 PM

.
lifetime member
Join Date: Aug 2006
Location: jacksonville, florida
Posts: 1,642
Thanks: 0
Thanked 0 Times in 0 Posts
Mentioned: 0 Post(s)
Quoted: 0 Post(s)
Feedback Score: 0 reviews
i want to become a member.i can not attend any events at this time because truck is wrecked. i am trying to change out the cab. help is needed to do the cab swap. i am in jacksonville.
---
january 2003 6.0 F-350 Lariat 4x4 cc with 08 long bed. recon cab and mirror lenses, torqueshift(reman on 9-03-09) with three disc billet convertor(500 rpm lowered stall speed),mag-hytec deep tranny pan,, 8" fabtech lift w/ 37" iroc super swampers on helos,pro comp ladder bars, custom sct x3 with tunes by eric @ innovative diesel, boost and pyro,edge insight, afe, 4" straight piped, ARP headstuds, banks intercooler & high ram intake. engine mods & maintenance by first coast diesel performance.