The Carp Hunters
---
---
Josh
04 F350
CC SB DRW IT HAS SOME STUFF
"Idiopathic, from the Latin meaning we're idiots cause we can't figure out what's causing it."
House M.D.
Almostdunfukinwidit
---
Email: Dave@powerstroke.org
2011 F150 Ecoboost Crew cab lariat. Custom tunes from KEM and 5Star
2012 F150 Crew Cab Ecoboost stock for now-Totaled March 12 2015
2006 F250 ECSB Lariat 4x4
Leveling kit, 315/70/17 Kelly TSRs on Method race wheels
ARP studs and OEM gaskets done by Renegade Diesel
ECM and Atlas 40 FICM tuned by Bill at PHP SCT tunes by Truck Source Diesel. Gearhead, Innovative, Wildman and Tyrant diesel
Flowmaster/MBRP Hybrid Exhaust
Edge Insight CTS
Coolant filter
Bulletproof diesel FICM EGR Delete, Oil Cooler and Water Pump, and Light bar.
Dually LED lights from Stealth Automotive/Xpedition Outfitters
No Limit Fab 6.0 Cold Air Intake
http://www.bulletproofdiesel.com/default.asp
http://nolimitfabrication.com/
Compression Ignition Addict
Join Date: Jun 2009
Posts: 600
Mentioned: 0 Post(s)
Tagged: 0 Thread(s)
Quoted: 0 Post(s)
Thanks: 0
Thanked 0 Times in 0 Posts
Feedback Score: 1 reviews
---
Uhhh... Wait... What...
2005 F-250 PowerStroke 6.0 ** SOLD***
Premium Member
Join Date: Dec 2011
Location: Spokane, WA
Posts: 19,681
Mentioned: 1 Post(s)
Tagged: 0 Thread(s)
Quoted: 21 Post(s)
Thanks: 94
Thanked 166 Times in 156 Posts
Feedback Score: 5 reviews
OMG
---
Reside in Wa/Or? Check out these links!
Cascade Coal Rollers
CCR Chat
05 F250 KR CCSB
Studded and Deleted
175/30% Injectors from WARREN DIESEL!!
Barder Stage 2 Turbo
Warren Comp Tranny w/ PI TC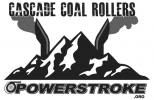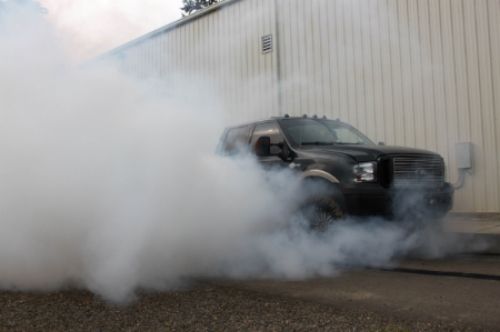 Dont Mess With Texas!
Join Date: Apr 2010
Location: Corpus Christi TX
Posts: 5,668
Mentioned: 0 Post(s)
Tagged: 0 Thread(s)
Quoted: 0 Post(s)
Thanks: 0
Thanked 2 Times in 2 Posts
Feedback Score: 0 reviews
WOW, and I thought we had some Cletus's down here in the South!!
---
Casey
08' F-350 King Ranch 4x4 CCSB
H&S Mini Maxx 300 HD
5" Straight Pipe to 7" rolled tip
AFE S2 PDS
ARP Head Studs
FloPro EGR Delete with Intake Elbow
FloPro CAC pipe
Rebuilt beefed up OEM Up pipes
Deisel Site Coolant Filter
Firestone RideRite Airbags
Leveled
35X12.50R20 ProComp Xtreme A/T
Ranch Hand Front and Rear Replacement Bumpers