2003 F250(7.3) misses.... then dies
---
Hi all. I am Mike... a military man from Louisiana, thus the name. Anyway, I have a 2003 F-250 with the 7.3 l in it. While driving along, the truck seems to loose fuel for a brief second, then the "check engine" light comes on. At times during idle, she will die out also.. I have no idea. If anyone responds, please use the laymen terms instead of the abbrieviations... not too familiar with the lingo.. Thanks.. Mike
The Fat Mod
Join Date: Aug 2006
Location: Hickory, NC
Posts: 12,509
Thanks: 0
Thanked 1 Time in 1 Post
Mentioned: 0 Post(s)
Quoted: 0 Post(s)
Feedback Score: 0 reviews
First off welcome, Have you pulled the codes? Kind of sounds like a classic CPS going out. CPS is Cam positioning sensor.
---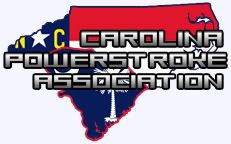 Powerstroke Diesel Enthusiast
Join Date: Dec 2006
Location: Grey Bruce County
Posts: 223
Thanks: 0
Thanked 0 Times in 0 Posts
Mentioned: 0 Post(s)
Quoted: 0 Post(s)
Feedback Score: 0 reviews
This problem seems to be common but usually no check engine light, (at least when I have to diagnose it) anyways as brrs3633 said it does sound and it is most likely the Cam sensor...