Keeps dying
---
Ok my truck keeps dying after slow acceluration from a low Rpm. And it's getting worse fast!! there is a point in my low power band that the truck just dies. It idles fine, but if I give it gas even in park it will die. if you give it hard gas it will hesitate at that point but get past it and run, till you let off the gas then it will die. Once I get past that point it runs fine no hesitation or any thing in drive. to put it in perspective a 4 block drive you will have to restart the truck about 10 times, it dies every time you slow down then accelerate it will die. The problem seems to be around 5 mph. if you hard accelurate through that area the engine sounds really quiet no rattling. This is really dangerous problem, It gives you enough gas to get into an intersection then dies. I just had stage 1 injectors put in and it ran fine for the last week. This just started today. Could it be the HPOP? No codes I reprogramed it several times (thought it might be the programer) I did notice that in race it seemed to be worse. Any Ideas???????????????
---
97 F350 stage 1 injectors, evolution edge, 4" diy intake, 3"down pipe, factory idle controller, 4" lift, 35" big o xt's, custom front end
Mountain States Custom Metal Art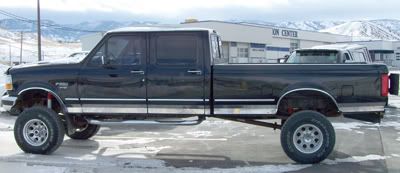 cowboy up and hunt hard
Compression Ignition Addict
Join Date: May 2007
Location: America
Posts: 6,782
Mentioned: 0 Post(s)
Tagged: 0 Thread(s)
Quoted: 0 Post(s)
Thanks: 0
Thanked 1 Time in 1 Post
Feedback Score: 0 reviews
Member
Join Date: Feb 2008
Location: Abilene
Posts: 38
Mentioned: 0 Post(s)
Tagged: 0 Thread(s)
Quoted: 0 Post(s)
Thanks: 0
Thanked 0 Times in 0 Posts
Feedback Score: 0 reviews
You may try swapping out your IDM. My truck was running real bad, thought it was injectors, changed them out and it got worse. Swapped the IDM out with a friends spare, and it ran great. I am waiting for my new one to arrive, but in the mean time I am running with my bad one and with the new Stage 1 injectors I put in it acts like it wants to die when I push in the clutch after deceleration. Acceleration is not a problem, just decel. Good luck.
---
1995 F-250 Supercab PSD 60hp Edge Evolution, BullyDog Down Pipe with no restrictions. 220K and climbing. LuK SMFW Clutch Replacement. Diamond B Grill Guard/Bumber Replacement. Train Horn by Trainhorn.org. RDS Stage 1 Injectors


Proud Navy Vet and Proud Supporter of our Troops fighting to promote and defend Freedom around the World.
Compression Ignition Addict
Thanks for the help. It was the IPR vavle, it came apart. Got it put back together and it is running fine now.
---
97 F350 stage 1 injectors, evolution edge, 4" diy intake, 3"down pipe, factory idle controller, 4" lift, 35" big o xt's, custom front end
Mountain States Custom Metal Art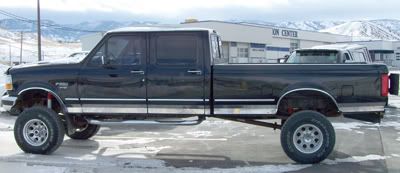 cowboy up and hunt hard