tank out..........NEED HELP NOW!!!
---
is there a way to clean fuel linres? should i disconnect fuel pump & clean lines? or ? these cartridges are not that dirty


I NEED THIS INFO ASAP, AS WE R SHORT ON TIME 2DAY.

thank u
---
---
Last edited by korg70kbc; 09-17-2009 at

04:28 PM

.
Member
Join Date: Sep 2009
Posts: 36
Mentioned: 0 Post(s)
Tagged: 0 Thread(s)
Quoted: 0 Post(s)
Thanks: 0
Thanked 0 Times in 0 Posts
Feedback Score: 0 reviews
Why do you want to clean the fuel lines? Please explain the situation....
duct tape & zip ties
No need to clean the fuel lines. Fuel is constantly flowing through the lines there for no need to clean them.
---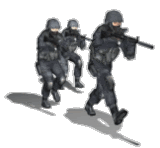 Your Actions Today, Decide Your Future Tomorrow
2005 6.0 Crew Cab Long Box Lariat, current truck
2004 6.0 destroyed by contaminated fuel
2002 7.3L burnt
ARMY MOM!!!!
thank u. Didn't think so cuz nothing was bad

I did notice something odd though, there are 2 other 'ports' on the top of the tank, 1 I know is for emissions the other no clue. BUT, the outside of the
tank was greasy dirty. It had a LARGE amount of rock & silt build up around the frame etc a couple of weeks ago when I 1st attempted this project. These 2 ports have caps, when I popped the caps off to clean them cuz they looked loose, I noticed the caps were full of greasy dirt & they aren't even the RIGHT CAPS!! they do NOT seat well at all.
I had been told at 1 point, I might be getting air in the system, could THIS be where its coming from???
I took pics of this fun project & inside the tank, but can't upload at the moment.
Just curious about this cap thing....

Thanks Guys.