7.3 crank over no start
---
I have a 2000 F-350 7.3L international. For the past three days the daytime high has been in the fortys or lower and windy. I plug my truck up at night and cranks just fine then i drive it to work and let it sit for 8 hours when i go to crank it up it will turn over but not crank. any ideas thank you in advanced. It will hit immediately when either fumes get near it. i have noticed smoke during cranking but after it is idleing there is no more smoke or rough idle.
Compression Ignition Addict
Join Date: Oct 2007
Location: Liberty,In
Posts: 767
Mentioned: 0 Post(s)
Tagged: 0 Thread(s)
Quoted: 0 Post(s)
Thanks: 0
Thanked 0 Times in 0 Posts
Feedback Score: 0 reviews
You need to check your glow plug relay for operating properly and test your glow plugs.
---
99 F350 4x4 dually
7.3 w/K&N af
4" exh into 6" Aussies stacks
4"lift &35" tires
CC mod HP crossover line
Beans stage II 120hp injectors
D66 turbo
ITP regulated return
reburn on TS= 25,high idle,60,100,120,140hp
updated ecm (2000 model)
Dyno#'s 360hp and 965 ft lbs trq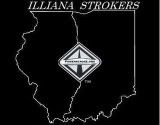 Compression Ignition Addict
I checked the glow plug solenoid this evening and even with the switch off it read 0 volts on the left hand terminal so i turned the switch on and it read 0 on the rite hand terminal while the glow plugs were heating up. thanks my next question is should i replace the relay in the fuse box also or just the solenoid