Park City Cashew Chicken
---
I don't know if everyone is a Rachel Ray fan but her recipes are pretty good when you are in a hurry. Then you find the ones that you really like and go back to them over and over again. This is one of the over and over recipes. I really don't like spicy food and this is spicy. It makes Shannon's boss who orders his Thai food with 5 stars sweat, but the heat doesn't overpower. Anyways here is the recipe.


* 3 tablespoons vegetable oil
* 1 tablespoon unsalted butter
* 1 large onion, ¼ finely chopped, ¾ thinly sliced
* 2 cups brown rice
* 4 cups chicken stock or low-sodium chicken broth
* 2 pounds chicken meat (tenders; skinless, boneless breasts; skinless, boneless thighs), cut into 2-inch pieces
* 2 tablespoons grill seasoning blend, such as Montreal Steak Seasoning blend by McCormick
* 2 to 3 tablespoons dark soy sauce, such as tamari (eyeball it)
* 4 garlic cloves, chopped
* 1 red bell pepper, seeded and thinly sliced
* 10 to 12 water chestnuts, sliced or chopped
* 1 cup frozen green peas
* 3 tablespoons canned chipotle chiles in adobo sauce, finely chopped (available in the international foods aisle), or 11/2 tablespoons ground chipotle powder
* 1 tablespoon ground cumin (a palmful)
* 2 to 3 tablespoons honey (2 healthy drizzles)
* 1/4 to 1/3 cup pure maple syrup (eyeball it)
* 2 to 3 tablespoons cilantro or parsley leaves (a handful), chopped, your preference
* 1 cup raw cashews

Directions:

1.

In a medium saucepan over medium heat, combine 1 tablespoon of the vegetable oil (1 turn of the pan) and the butter. When the butter melts into the oil, add the chopped onion and cook for 2 minutes, then add the rice and cook for 3 minutes more. Add the chicken stock and cover the pot. Raise the heat and bring the stock to a rapid boil. Once the stock boils, reduce the heat to low and cook, stirring occasionally, until the rice is tender, about 18 minutes.
2.

While the rice cooks, make the chicken. Heat a large skillet over high heat. Season the chicken with the grill seasoning. Add the remaining 2 tablespoons of vegetable oil (2 turns of the pan) and then the chicken. Brown the chicken on both sides, season with the soy sauce, then move the chicken to 1 side of the pan. Add the sliced onion, garlic and bell pepper. Cook for 2 to 3 minutes, then add the water chestnuts and green peas, and mix the vegetables and chicken together. Add the chipotle chiles and cumin. Toss to coat. Glaze the chicken mixture with the honey and maple syrup and turn off the heat. Add the chopped cilantro or parsley (whichever you prefer) and the cashews.
3.

Spoon the rice into bowls, top with the cashew chicken and serve.
---
Josh
04 F350
CC SB DRW IT HAS SOME STUFF
"Idiopathic, from the Latin meaning we're idiots cause we can't figure out what's causing it."
House M.D.
Shade tree mechanic
Join Date: Mar 2008
Location: Lake Tapps, Wa.
Posts: 8,298
Thanks: 2
Thanked 0 Times in 0 Posts
Mentioned: 0 Post(s)
Quoted: 0 Post(s)
Feedback Score: 1 reviews
Damn, that made my mouth water. I will be giving that a try. I have a rachel ray cook book that I've tried a few recipes out of. Some I like more than others but this one sounds like a winner.
---
MATT

Now featuring a 6.4 fat bottum 6 speed

95 f250--238k and counting

RDS stage I's-TW live tuned-Dana 60 swap-9" lift/40x13.5x20 ProComps-ZF5 swap/short throw/South Bend CON OFE-Iron Bull front-AFE CAI-SD innercooler-Fab Tech traction bars-MBRP DP/6" black miters-Autometer boost/pyro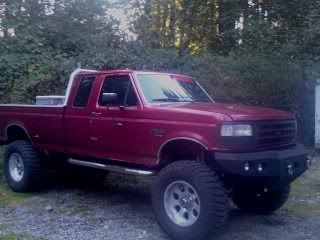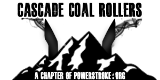 "If you dont have ambition and big dreams, you end up working hard for someone who does"