raod trip
---
im sure some of you know that im in out country a while..i plain on heading to Montana at the end of next summer. ill be driving from mass. im just trying to brain storm some ideas on where and what to do. the wife and I are into trail riding horses and ill have my bike with me id like to ride some mountain roads. im looking for some place that has a country feel to it and rents horses on sight or not to far away. i have 6 days slotted to stay in Montana and eight days for the trip out and back. id like to had back a different way. maybe part of yellow stone park i dont know.

so if any of you guys are from montana...give me some good ideas on where to head to. as of right now i plain on just driving till i see a good spot

im also interested in and truck shows or pulling events that will be going on.
---
08 f350 KMC wheels with 33" MTZs, bed rails with a reese 20k slider, 5% tint all around, 60gal fuel box, kenwood monitor, afe drop in filter, livewire w/innovative tunes, sinister egr delete, twisted stage 3 trans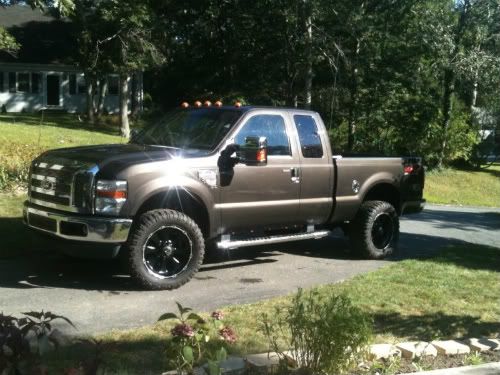 Serving Our Country!
---
08 f350 KMC wheels with 33" MTZs, bed rails with a reese 20k slider, 5% tint all around, 60gal fuel box, kenwood monitor, afe drop in filter, livewire w/innovative tunes, sinister egr delete, twisted stage 3 trans