Next Purchase HELP
---
I just graduated highschool and got a bunch of money and set aside $450 to spend on my truck. I have most of the basic performace parts as well as most of the exterior add ons. I need help deciding what I should buy next. Can anyone think of a performance part for around my price range that will help my truck alot of another exterior part? I was thinking smoked tail lights to start. my current performance parts are in my sig and you can see pics of my truck in my gallery. any ideas would be great. thanks guys
Compression Ignition Addict
Join Date: Jan 2008
Location: Smithfield, RI
Posts: 4,585
Mentioned: 0 Post(s)
Tagged: 0 Thread(s)
Quoted: 0 Post(s)
Thanks: 5
Thanked 0 Times in 0 Posts
Feedback Score: 0 reviews
Quote:
Originally Posted by
Nally7.3Powerstroke
View Post
I just graduated highschool and got a bunch of money and set aside $450 to spend on my truck. I have most of the basic performace parts as well as most of the exterior add ons. I need help deciding what I should buy next. Can anyone think of a performance part for around my price range that will help my truck alot of another exterior part? I was thinking smoked tail lights to start. my current performance parts are in my sig and you can see pics of my truck in my gallery. any ideas would be great. thanks guys
Maybe start working on the trans? For an extra $50, check out a billet TC? It'll make a world of a difference!
---
"
HEAVY
"
2001 F-250 XLT 4x4 EC SB
:
TW 6pos chip, S&B CAI, Monster 4" exhaust w/ Power Elbow, Big Head WGA, Technicooler, ITP boost fooler, Gen 1 Wicked Wheel, Six-Gun Tuner, Optima Yellow Tops, AutoMeter(Boost, Trans, EGT), CCV mod, MTS TC, MTS valve body, Trans Tech performance rebuild kit, TransGo shift kit, Hornblasters 242 Shocker Train Horns.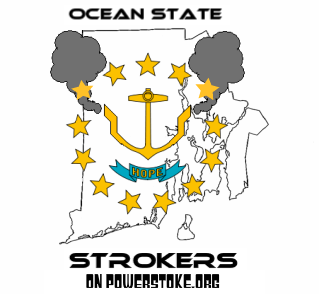 ---
2003 Excursion 7.3L
-ATS Single 4" Exhaust w/ secondary Magnaflow muffler
-AFE Stg. 1 Intake
-BD Power 80hp chip
-Banks Big Head Wastegate
-AIH Delete
-ITP Boost Bypass
-Rotella Synthetic 5W-40
HP= N/A
TQ= N/A
Boost= 28psi
EGT Max= 1100

2009 F-350 CC LWB DRW 4X4
6.4L Powerstroke
Roush Cold-Air Intake
Otherwise all stock
6kmiles so far

2003 Cobra
-Whippled 2.3L @ 19#
-Bassani Exhaust
HP= 600 rwhp
TQ= 588 rwtq
Compression Ignition Addict
Join Date: Sep 2008
Location: Ogden, Utah
Posts: 764
Mentioned: 0 Post(s)
Tagged: 0 Thread(s)
Quoted: 0 Post(s)
Thanks: 0
Thanked 0 Times in 0 Posts
Feedback Score: 0 reviews
i would say put it towards building the trans or that adrenaline pump that thing sounds sweet
---
2008 F-350 cc, short bed, Dark pearl blue
2" leveling kit w/ 35" Mud Grapplers on 20" Jesse James Widow wheels.
Spartan tuned with the 310 tune
4" Flo Pro DP back exhaust w/6" tip
Ceramic coated DP
AFE stage 2 Intake
Autometer cobalt gauges pyro, boost, trans.
Pro Comp traction bars
WOP Egr delete
Dirty Diesel CAC pipe.
Suncoast full race trans
A-1 technologies studs.