single shot stage 1's without custom tunes?
---
Can I run a set of single shot stage ones with a superchips temperarily until I can get some php tunes? Thank you.
---
2001 f-250 psd - 6 inch lift on 35's
1996 f-250 psd - 15 inch on 46's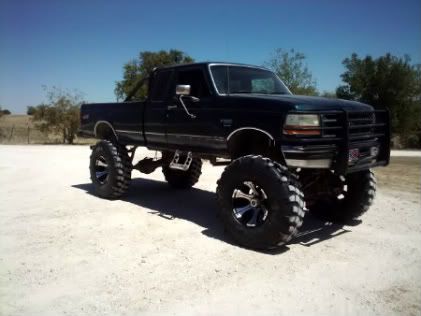 Compression Ignition Addict
Join Date: Dec 2007
Posts: 2,900
Thanks: 7
Thanked 1 Time in 1 Post
Mentioned: 0 Post(s)
Quoted: 1 Post(s)
Feedback Score: 2 reviews
the tuner needs to be programmed ro run the single shots properly. If you are going to run the same tune/chip thats running the split shots then it wont be correct for the singles.
---
2008 6.4 f250 lariat 4wd
Compression Ignition Addict
That sucks...
---
2001 f-250 psd - 6 inch lift on 35's
1996 f-250 psd - 15 inch on 46's