A couple new videos
---
---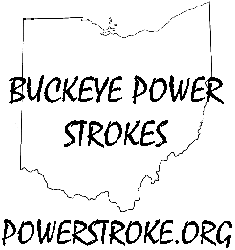 On vacation from a truck for a year or...
Looking at 6.4s Moving in a few months then hopefully buying my dream truck!!!
Driving an Audi till then...
but at work I drive
16 E-450s 7.3 powerstroke Ambulances
7 Duramaxes
1 GMC Kodiak Ambulance
NO CUMMINS.....
Premium Member
Join Date: Jan 2008
Location: Smithfield, RI
Posts: 4,589
Thanks: 5
Thanked 0 Times in 0 Posts
Mentioned: 0 Post(s)
Quoted: 0 Post(s)
Feedback Score: 0 reviews
Booooooooooooooooooooooring!!! J/K! Awsome vids, guys!
I hate to say it, cchase, but the dually's got you dead to rights on rolling coal
. They both sound great, too!
---
"
HEAVY
"
2001 F-250 XLT 4x4 EC SB
:
TW 6pos chip, S&B CAI, Monster 4" exhaust w/ Power Elbow, Big Head WGA, Technicooler, ITP boost fooler, Gen 1 Wicked Wheel, Six-Gun Tuner, Optima Yellow Tops, AutoMeter(Boost, Trans, EGT), CCV mod, MTS TC, MTS valve body, Trans Tech performance rebuild kit, TransGo shift kit, Hornblasters 242 Shocker Train Horns.