Important?
---
Is this thing important? It went between the brake pistons and the pad. I did my front brakes and after I was done I realized I forgot to put this piece back in.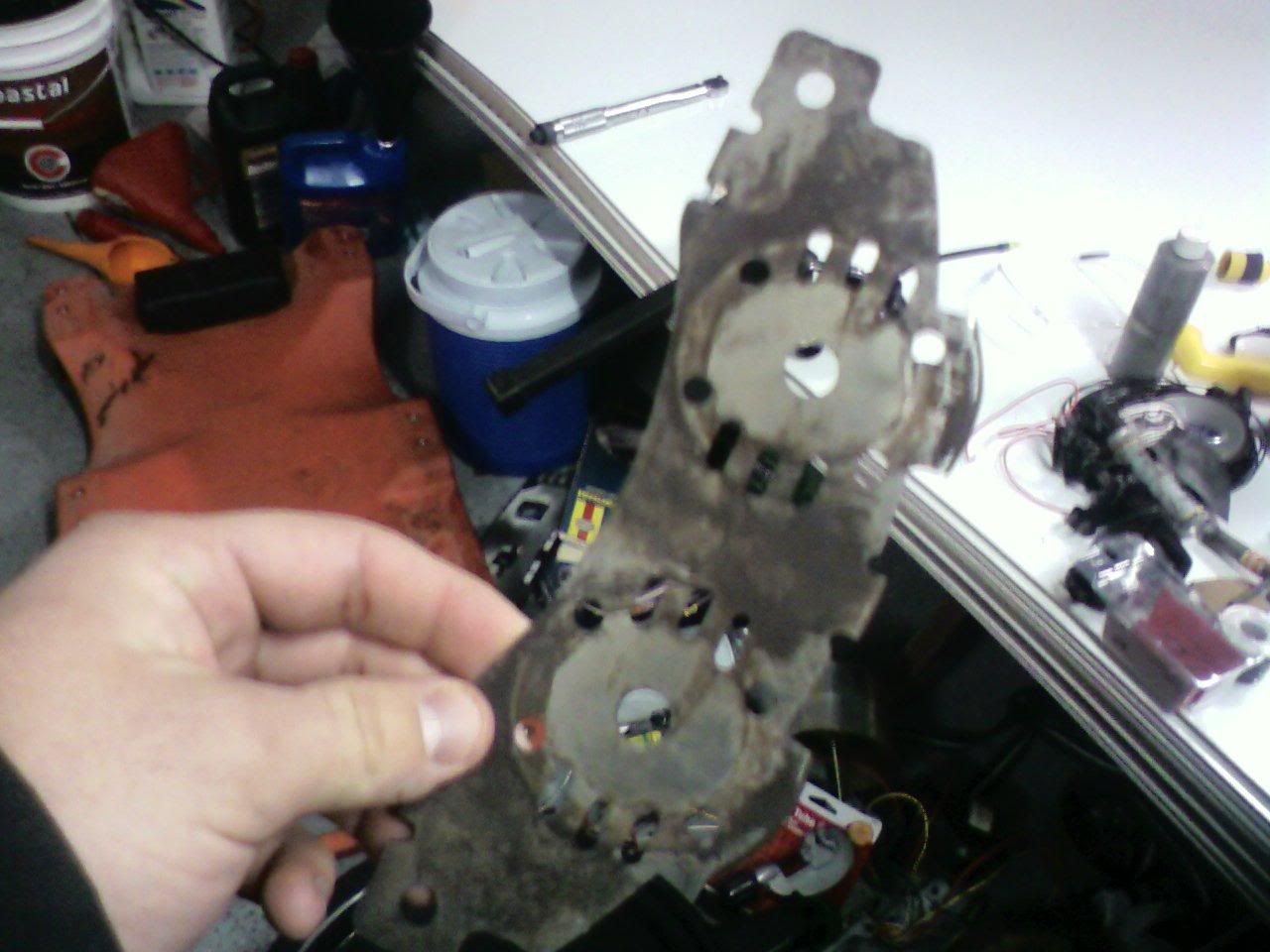 ---
BPS President
2000 F-250, forged rods, 38r turbo, BTS trans, hutch mod, TW tuning and Bad Night Special 50 horse Caterpillar injectors
Quote:
Yeah, I'd probably feel a bit drained after firing twice in rapid succession.
Powerstroke Junkie
Join Date: Aug 2006
Location: Mayberry, NC
Posts: 8,308
Thanks: 0
Thanked 52 Times in 11 Posts
Mentioned: 0 Post(s)
Quoted: 0 Post(s)
Feedback Score: 0 reviews
It helps with squeaks and what not. You should be fine without it, although I always install them back.

NCH
---
NCH
Proud Father of USAF Airman
2000 F350 DRW,CC,LB, 4X4, Western Hauler Pkg.
Ford AIS/ BTM, FTVB
My CCV MOD, Coolant filter
06 Grill, 05 lights,6.0 trans cooler
Cyro/Hawks, JVC Touchscreen HU, JL C5's, Infinity 800watt amp,
DP tunes, 60 tow/80 e/120 race, on a SCT2 tuner
P3 controller, Brite Box Turbo Lifesaver
KMC Wheels x 4
http://s132.photobucket.com/user/NCH...=recent&page=1
Friends Don't Let Friends Drive Trucks With Generic Tunes
Compression Ignition Addict
Im pretty sure your gonna wanna put that back in bud
---
1997 7.3 extended cab 8ft.

4" straight piped
DIY intake- 6637 filter
178K on the dash
Boost, PYRO, Trans temp gauges (auto meter)
33" nittos on stock height