exaust question
---
what is the cheapest dual exaust i can get for my 7.3? i am wanting it to be the full system with no muffler and also i want the biggest tip they make (around 8-up") where can i find then?
---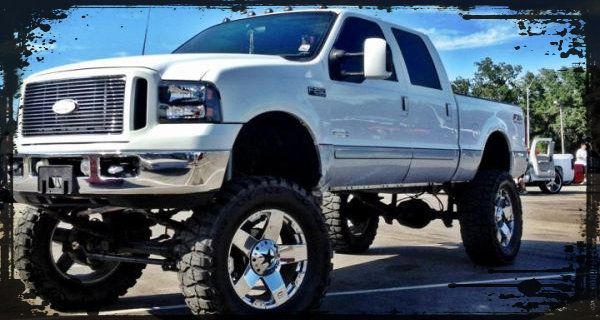 back in the saddle
Join Date: Oct 2006
Location: Tipton, Iowa
Posts: 9,483
Thanks: 9
Thanked 10 Times in 7 Posts
Mentioned: 0 Post(s)
Quoted: 0 Post(s)
Feedback Score: 0 reviews
Sent you a PM.
---
Kurt

shu873@powerstroke.org

'06 True Blue/Silver 250 crew cab
ARP's, EGR blocked
AFE stg.2, MBRP 4" pipe
Air Dog 150, ITP reg. return
Bulletproof oil bypass system
Banks technicooler
Ride rite air springs in the rear
EGT, boost, and fuel pressure gauges by DiProcol on the pillar

Plus a few other odds and ends...