Painting stock rims????????????
---
Has anyone had success painting their stock rims? I would like them to be black, wanna murder my truck out. Was thinking of the bedliner in a can spray that some guys have been posting about lately??!!!
Any suggestions or ideas?? got them all cleaned up prepping them as we speak just wanted to get some ideas on a good coating.
Thanks, David
---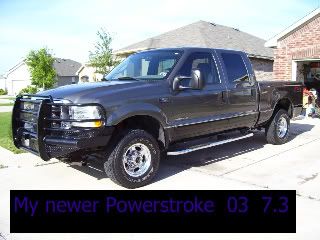 Traded in the 00'
TW 6 pos. chip......reinstalled
Isspro gauges.....Finally in 04-27-09
DIY Tymar.....04-21-09
Zoodad.........04-22-09
Foil delete.....04-22-09
next:
Leveling kit--delayed-wife totalled new car!!!!!!!!!!
4" turbo back MBRP....installed !
305/70/16 Goodyear Wrangler Silent Armors-- done yesterday
Compression Ignition Addict
Join Date: Apr 2008
Posts: 238
Thanks: 0
Thanked 0 Times in 0 Posts
Mentioned: 0 Post(s)
Quoted: 0 Post(s)
Feedback Score: 2 reviews
if you want durable i would have them blasted and then powdercoated. will cost a little more but you wont have to touch them up.