HELP! Clutch linkage problems
---
Ok where the push rod on the clutch master cylinder comes through the firewall and the eyelet on the end of it hooks onto the dick that sticks out at the top of the clutch pedal. There is a bushing/lock that holds them together, well mine is worn out and the push rod came off of the clutch pedal. So i need to find out where i can get a new one? Does anyone have a part number?

Thanks.
---
Mike Johnson
Wyotech Advanced Diesel Grad.
Mobile Crane Technician
Compression Ignition Addict
Join Date: Oct 2007
Location: Liberty,In
Posts: 767
Thanks: 0
Thanked 0 Times in 0 Posts
Mentioned: 0 Post(s)
Quoted: 0 Post(s)
Feedback Score: 0 reviews
The only place to get one is Ford,dont know part#.
---
99 F350 4x4 dually
7.3 w/K&N af
4" exh into 6" Aussies stacks
4"lift &35" tires
CC mod HP crossover line
Beans stage II 120hp injectors
D66 turbo
ITP regulated return
reburn on TS= 25,high idle,60,100,120,140hp
updated ecm (2000 model)
Dyno#'s 360hp and 965 ft lbs trq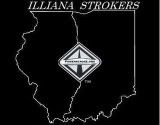 Compression Ignition Addict
Join Date: Feb 2007
Location: Gainesville, COLLEGE STATION, Texas
Posts: 590
Thanks: 0
Thanked 0 Times in 0 Posts
Mentioned: 0 Post(s)
Quoted: 0 Post(s)
Feedback Score: 0 reviews
I just put a cotter pin in the hole of the male part
---
'01 F350 2wd Lariat Dually 7.3 6sp-back to stock
'06 Dodge 4wd Dually, Auto, Edge Juice, AFE Bladerunner, 5" turbo back, BHAF
www.EmpireIronWorks.com
****SELLING ALL MY STUFF**NEARLY ALL GONE**PM IF INTERESTED IN ANYTHING***
Spearco 6.0 Retrofit I.C.- $800 shipped
coated uppipes(not bellowed)- $200 shipped