White smoke..
---
So now that it has gotten cold, when I start my truck in the morning it blows white smoke when I start it, and it gets less and less intill it warms up? is this normal? I dont remember it doing to last year... but who knows didnt have it for all winter.
---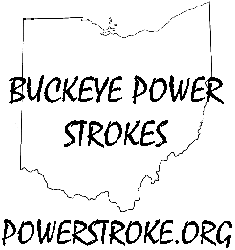 On vacation from a truck for a year or...
Looking at 6.4s Moving in a few months then hopefully buying my dream truck!!!
Driving an Audi till then...
but at work I drive
16 E-450s 7.3 powerstroke Ambulances
7 Duramaxes
1 GMC Kodiak Ambulance
NO CUMMINS.....
Compression Ignition Addict
Join Date: Jan 2007
Location: Santa Rosa, CA
Posts: 2,026
Thanks: 0
Thanked 0 Times in 0 Posts
Mentioned: 0 Post(s)
Quoted: 0 Post(s)
Feedback Score: 0 reviews
as far as i know, that is normal as an engine gets older. simply unburned fuel cause it's cold.
---
if you see a light at the end of the tunnel, it's probably just a photon torpedo