1999 lariat upper console problem please help!!!
---
my buddy just bought a 1999 powerstroke lariat. the compass/mpg overhead console just shut off and won't turn back on. we checked the fuse and it looks good. any other ideas would be great thanks
---
2000 Ford f250 powerstroke. 6 speed, orange ext. cab 4 inch bds lift with 315/75/16 on eagle 589 wheels, k&n, straight pipe, autometer gauges, bully dog 6pos. chip,foil delete, DIY tymar intake, and homemade exhaust brake
CHECK OUT MY GARAGE
Conservative and Proud
Join Date: Nov 2005
Location: Oregon
Posts: 14,492
Thanks: 0
Thanked 3 Times in 3 Posts
Mentioned: 0 Post(s)
Quoted: 8 Post(s)
Feedback Score: 0 reviews
Could the display possibly just quit working?? I've had it happen to a car stereo before.
---
2001 F350, Lariat SC LB 4X4 PSD
Quadzilla Commander
Zoodad with Stealth Screen

National Hot Rod Diesel Association
The Org. Staff reserves the right to move, modify, delete or merge posts at our discretion and without explanation.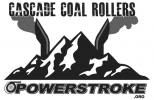 Premium Member
Join Date: Feb 2006
Location: Ft Worth
Posts: 1,216
Thanks: 0
Thanked 8 Times in 5 Posts
Mentioned: 1 Post(s)
Quoted: 2 Post(s)
Feedback Score: 3 reviews
Sounds like one of the little resistors has shooken loose. Remove the console, and then pull the display out carefully, don't tilt it, because if you do the resistor that is loose might drop out and its very small. Need someone who is skilled in soldering on circuit boards to fix it.
---
Custom tuning for your 1994-2010 Powerstroke Diesel
Full line of performance products for all brands of diesels
05 King Ranch with some stuff on it.