FleetFilters.com
---
What are there hours over there? They sent me a email at 3pm yesterday saying there was a problem with my order, so I called at abour 3:15pm and no answer. Tryed every half hour or so till 6pm when I went home from work. Then tryed this morning from about 8:30 till now, still no answer. Left a message with them yesterday, plus sent a email. All well I place a order with someone else now, parts will be here at my work at 4pm.
---
2000 F-350 Ext Cab Dually
"TOW TRUCK"
Mods: AIH Delete, DIY Tymar Intake, Modded IDM, Zoodad, FBD 5" Straight Pipe Exhaust, ITP Overboost Annihilator, 60 HP Mystery Chip
15.4 @ 87 mph On The Evo
...254k, And Still Going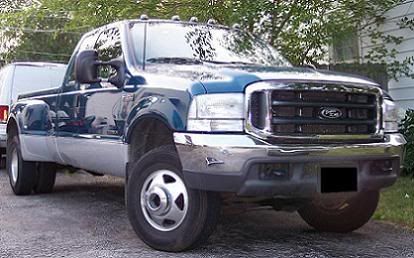 Desert Shield/Storm Vet
Join Date: Dec 2006
Location: Munising, MI.
Posts: 9,092
Thanks: 0
Thanked 1 Time in 1 Post
Mentioned: 0 Post(s)
Quoted: 0 Post(s)
Feedback Score: 0 reviews
Not sure but I think they are in Texas.
---
2002 F-250 4x4 EC, SRW, SB
Auto 93,000 miles
DP Tuner F5
ATS Compressor and 1.0 Exhaust housing high flow back plate
Turbo Back 4" Silverline Exhaust Mbrp Muffler Delete
Isspro Trans,Pyro,Boost Triple Pod
Fumoto Oil Drain Valve
AIH Delete With Boost Fitting
Compression Ignition Addict
They called me back about half hour ago. No biggie just need the filter by friday, and I don't it happening if I ordered from them. They seem to be a good company, just a little slow on the customer service side, they must be really busy.
---
2000 F-350 Ext Cab Dually
"TOW TRUCK"
Mods: AIH Delete, DIY Tymar Intake, Modded IDM, Zoodad, FBD 5" Straight Pipe Exhaust, ITP Overboost Annihilator, 60 HP Mystery Chip
15.4 @ 87 mph On The Evo
...254k, And Still Going