surging question
---
i have a ts performance chip along with a diy intake and a farmboy exhaust. i have alot of turbo surge is this common. im only running21 psi (thats the most i have ever seen). Would another compressor wheel help me out. what about a boost tube do they work? im only getting like 15mpg and i have a 6 spd i read about guys getting 20 what do i need to do a diff. chip? I dont run it that hard either. Thanks
---
-Jesse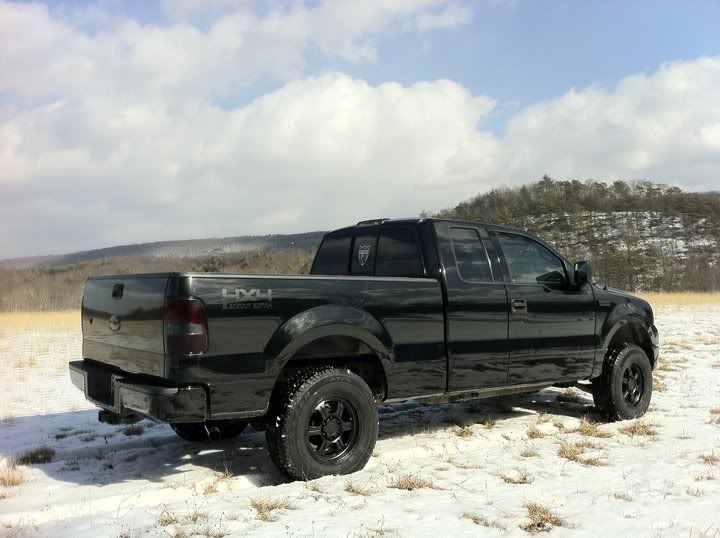 2000 PSD- Sold(and missed)
Compression Ignition Addict
Join Date: Feb 2007
Location: Gainesville, COLLEGE STATION, Texas
Posts: 590
Mentioned: 0 Post(s)
Tagged: 0 Thread(s)
Quoted: 0 Post(s)
Thanks: 0
Thanked 0 Times in 0 Posts
Feedback Score: 0 reviews
You can pull the red line off the wastegate. That's not gonna fix the surge, but you should get 25psi+. Most say the ATS ported housing the the one sure cure for the surge. Some still have surge with new wheels.
---
'01 F350 2wd Lariat Dually 7.3 6sp-back to stock
'06 Dodge 4wd Dually, Auto, Edge Juice, AFE Bladerunner, 5" turbo back, BHAF
www.EmpireIronWorks.com
****SELLING ALL MY STUFF**NEARLY ALL GONE**PM IF INTERESTED IN ANYTHING***
Spearco 6.0 Retrofit I.C.- $800 shipped
coated uppipes(not bellowed)- $200 shipped
Powerstroke.org Rookie
Join Date: Mar 2007
Posts: 3
Mentioned: 0 Post(s)
Tagged: 0 Thread(s)
Quoted: 0 Post(s)
Thanks: 0
Thanked 0 Times in 0 Posts
Feedback Score: 0 reviews
I've got the same problem with the surge. Looking into the ATS Ported Housing. Are any mods needed to connect the 4" inlet vs. the stock 3"?
---
RichwoodStrokin
2008 F350 DRW
4X4