Trans swap
---
I'm looking into buying another truck with a 6 speed in it. I want to put my auto in it and put the 6 speed in mine. First question is since it is a e99, what kind of problems is that going to cause? And second, the clutch is bad in it. about what hp rating clutch would i need for the following mods:

4" straight pipe
S&B intake
stage 1's
php tuning
And possibly water/meth in the future

The truck is a daily driver and rarely pulls anything. And when i pull somthing it's just a car on a trailer. Thanks for any input.
---
2001 f-250 psd - 6 inch lift on 35's
1996 f-250 psd - 15 inch on 46's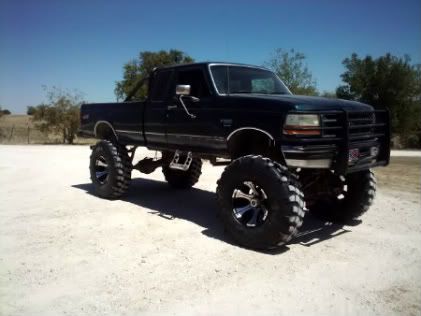 Compression Ignition Addict
Anybody? I searched to whole forum and found nothing on whether or not e99 pcm/tranny would be a problem in newer 7.3's.
---
2001 f-250 psd - 6 inch lift on 35's
1996 f-250 psd - 15 inch on 46's