Banned
wastegate acuator??? can it be deleted???
---
i have a buddies truck,the lil golden cydrilical thingy is flappin in the breeze..can we just wire and or weld the valve open??

what is the best way to handle this??? ford does not sell them...
Compression Ignition Addict
Join Date: Jan 2010
Location: unvrhrdofit, SK
Posts: 7,200
Thanks: 0
Thanked 49 Times in 48 Posts
Mentioned: 0 Post(s)
Quoted: 101 Post(s)
Feedback Score: 0 reviews
What's the truck? OBS don't have a waste gate. Have an Exhaust Back Pressure Valve.
---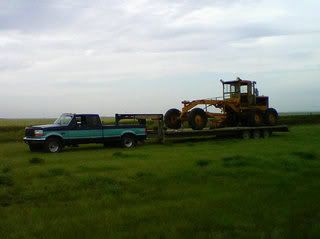 -JJ-
Mine - 94.5 F250 ZF5: Basics w/a few extras, DIY bumper, steps and exhaust, AFEII, D60, PMF 2.25 RSK, V-codes
Hers - 04 GM 2500 CCSB 4x4: LB7, EFI Live by KW, 2" Lift, MBRP 4" dp back
RIP 15/08/23- 98 GM 1500 ECSB 4x4: 6.5, straight pipe, K+N filter, 495km w/original pump, trans & t-case