New wheels & lift - pics
---
Thought I'd post a few pics of my new wheels. 20" Ballistic Jester's with Nitto Trail Grappler 37x12.5's. Put a 6.5" Pro Comp lift on it and it clears the tires pretty good. Only get a little rubbing when the wheel is fully turned, but I can live with that. I also did the 05-07 conversion.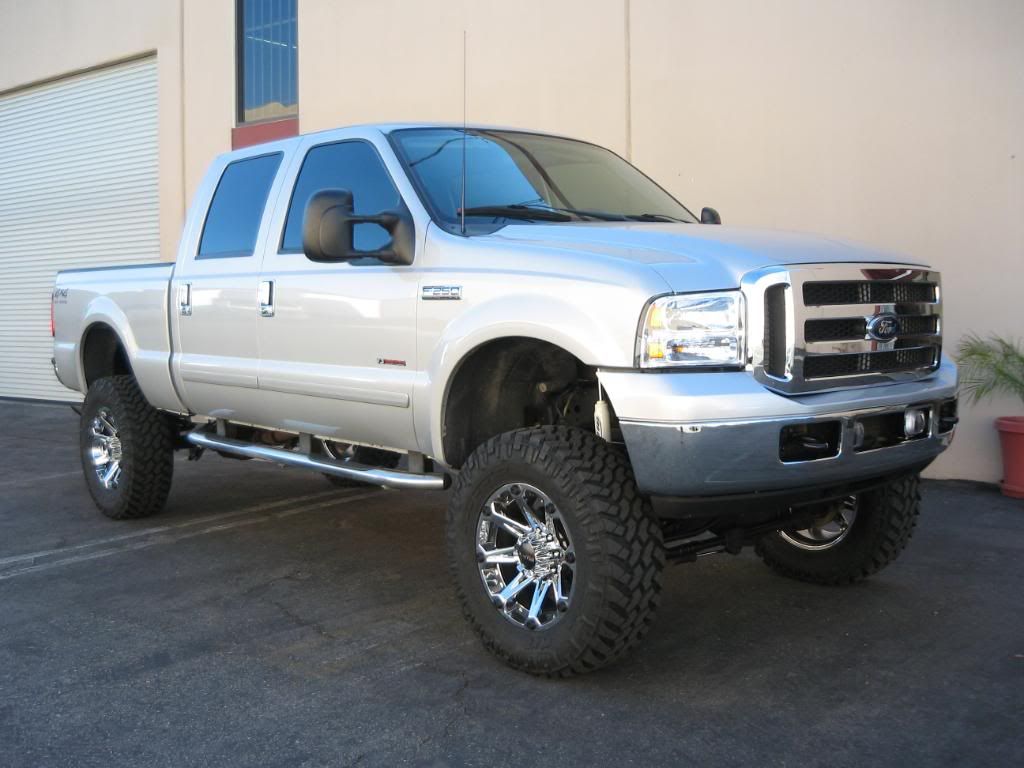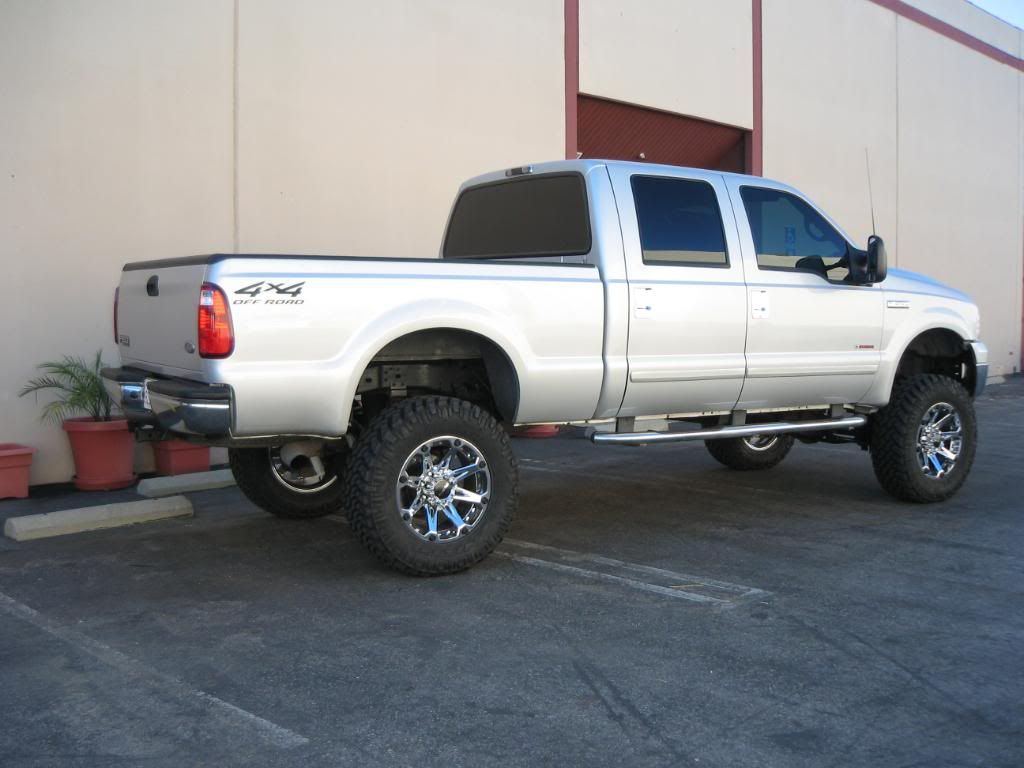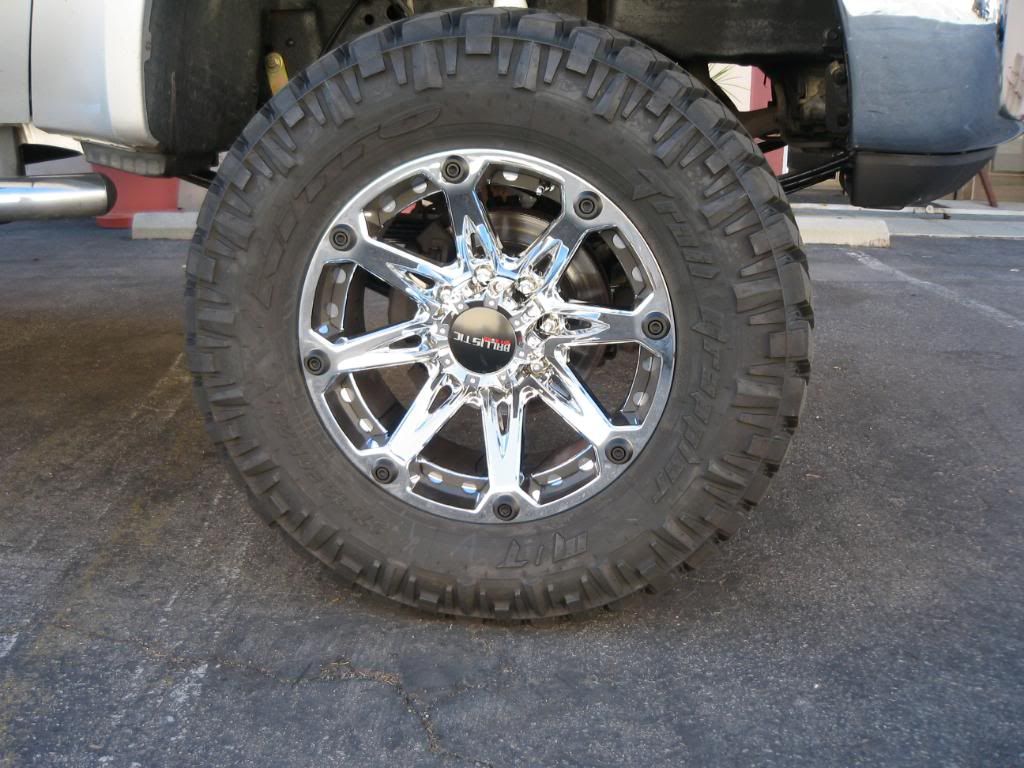 Compression Ignition Addict
Gorgeous truck man looks real good
---
99 7.3, 6" stacks, 37x13.5 km2s, ev boost, trans temp and egt gauges, 6637 intake, tw tunes, cnc fab 4 line fuel feed kit, hpx, boost fooler, john woods valve body, triple disc billet tq conv, swamps idm, MB hoop, comp cams 910-16 valve springs .030 shims, smith brothers pushrods and PIS 250/200's, PMF stage 2 gusseted trac bars, 4" icon lift
O.I.F. Combat Vet 11B
Join Date: Jul 2009
Location: tallahassee
Posts: 1,048
Thanks: 0
Thanked 2 Times in 2 Posts
Mentioned: 0 Post(s)
Quoted: 1 Post(s)
Feedback Score: 1 reviews
wow, I am so gonna get me some trail grapps one day!! Hope to get some 35s next summer!!!!!
---
2000 f250 crew cab 4x4 6sp manual, Jim Rosewood 238/100 hybrids, gtp 38r, srp1.1 hpop, DP-Tuner! Driven diesel fuel sys!
269,xxx and counting!!