New wheels & lift - pics
---
Thought I'd post a few pics of my new wheels. 20" Ballistic Jester's with Nitto Trail Grappler 37x12.5's. Put a 6.5" Pro Comp lift on it and it clears the tires pretty good. Only get a little rubbing when the wheel is fully turned, but I can live with that. I also did the 05-07 conversion.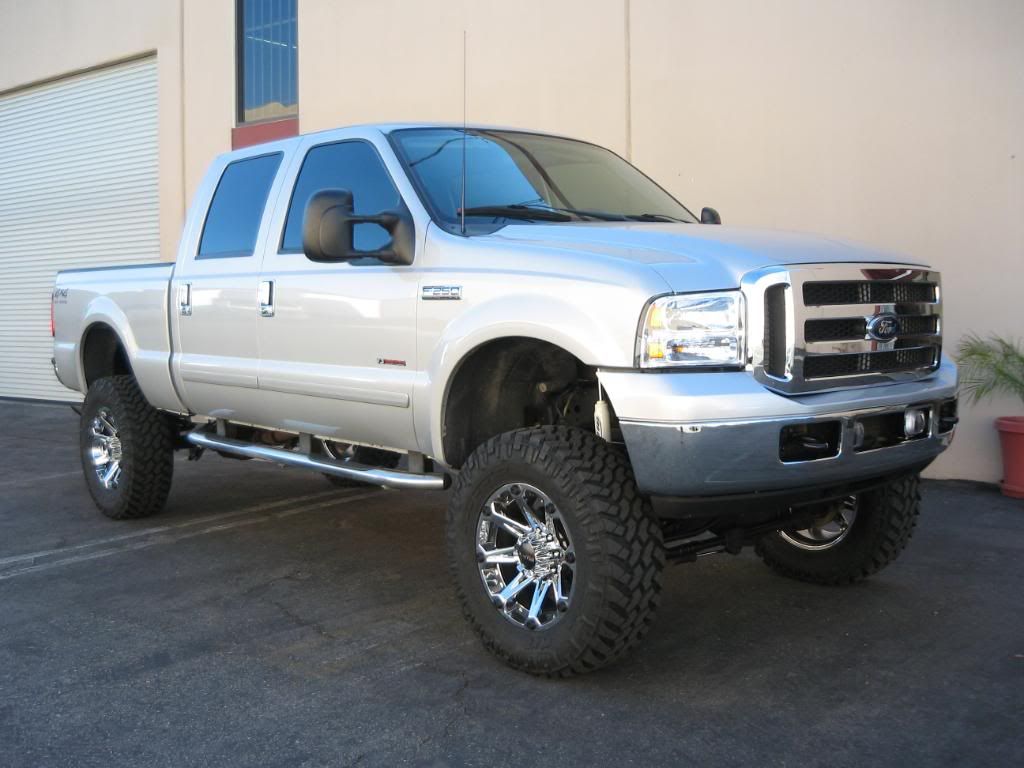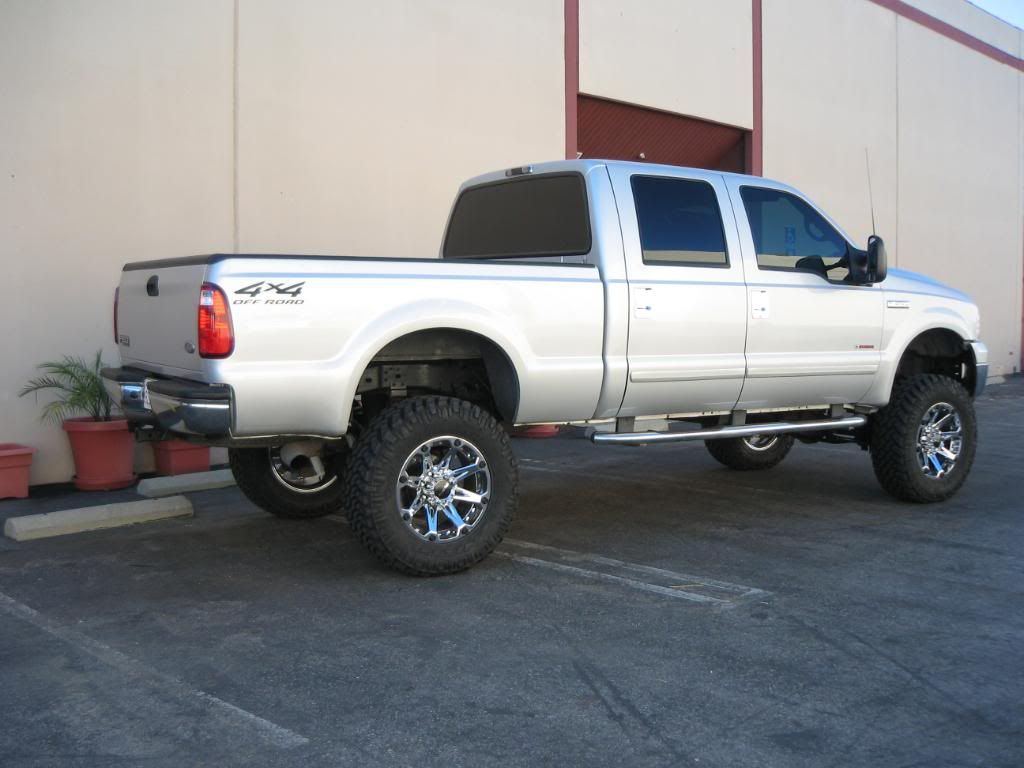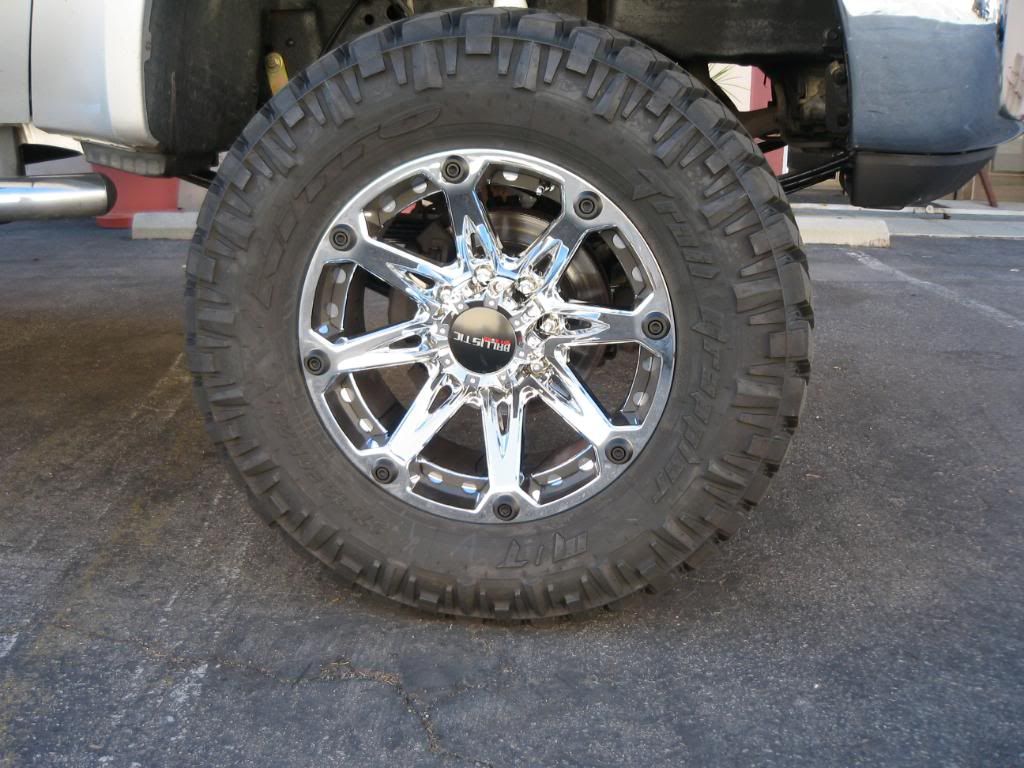 Compression Ignition Addict
Gorgeous truck man looks real good
---
Early 99 F-250 7.3, 4" mbrp straight exhaust to 5" y pipe into 6" stacks, 345/75-16 bfg km2s, ev boost, trans temp and egt gauges, diy amsoil intake, tw chip tuned by tony wildman, frx, hpx, boost fooler, john woods valve body, triple disc billet tq conv, swamps idm, modded 17* hpop,PIS 250/200's detuned for now.
08 mirrors, smoked led recon cab lights and mirror lights,07 harley front end with 6k hids, 08 tailgate, 2012 rear bumper, 2011 running boards, fox steering stabilizer, 4" icon lift
O.I.F. Combat Vet 11B
Join Date: Jul 2009
Location: tallahassee
Posts: 1,048
Mentioned: 0 Post(s)
Tagged: 0 Thread(s)
Quoted: 0 Post(s)
Thanks: 0
Thanked 2 Times in 2 Posts
Feedback Score: 1 reviews
wow, I am so gonna get me some trail grapps one day!! Hope to get some 35s next summer!!!!!
---
2000 f250 crew cab 4x4 6sp manual, Jim Rosewood 238/100 hybrids, gtp 38r, srp1.1 hpop, DP-Tuner! Driven diesel fuel sys!
269,xxx and counting!!