Need a power steering oil cooler
---
After a mishap I need a power steering cooler amongst other things but for now I have spliced the hoses together and i can drive it just fine.

The internet tells me i need this part number.

1C3Z-3D746-AA

It looks different from mine and I would like input as to which one I need.

Thanks in advance.
---
1999.5 Ford F-250 Powerstroke
7.3 Powerstroke Diesel
4" Turbo Back MBRP with 6" Tip Straight Piped!
DIY Intake
Isspro Gauges
Diesel Site Coolant Filter
TW 6 Position Chip
2.5 Inch Leveling Kit
305/75/16 Mickey Thompson MTZ's
239k and COUNTING!!!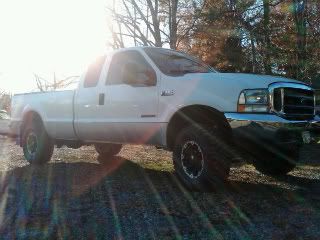 Powerstroke.org Fanatic
Join Date: Apr 2009
Posts: 148
Thanks: 0
Thanked 0 Times in 0 Posts
Mentioned: 0 Post(s)
Quoted: 0 Post(s)
Feedback Score: 0 reviews
I have an extra if you want it. Send me a PM. It is used but it is clean. I think I have two extras, but I know for sure at least one. I'll have to check when I go home after work.
---
1999 F250 4x4 with 2004 Cummins backed by a BTS transmission, '06 axles suspension, 4.5" lift, smoothed/painted frame, FASS 150/150, Hellmann Performance Fuel Sump, ARP head studs.
Pics:
http://www.flickr.com/photos/48741690@N08/