another oil problem.... help
---
ok about a year ago i blew a high pressure oil line, i got 2 brand new lines and had them installed, about a month ago my oil pressure gauge started screwing up, it would read regular oil pressure when i started it and stay regular for about a minute then drop to nothing and would show reg. oil pressure every 5 to 10 minutes of driving. i figured it was just the sending unit but the other day i was driving i started hearing the belt squeal so i stopped and when i got out there was a good 2-4 quarts of oil on the ground, i tried to find it but i couldnt exactly pin point it but i came to figure it was most likely the hpop o-rings on the lines. my question to yall is did my oil pressure gauge have anything to do with this and also can i get the o rings at a regular auto parts store? if so what do i ask for? and one more how can i pinpoint the leak?(there is oil in the front part of the valley below the hpop)
---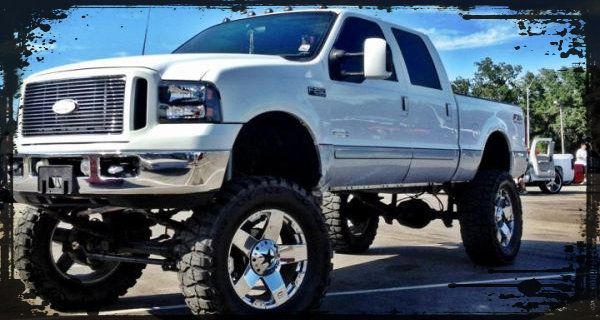 Powerstroke Junkie
Join Date: Aug 2006
Location: Mayberry, NC
Posts: 8,308
Thanks: 0
Thanked 52 Times in 11 Posts
Mentioned: 0 Post(s)
Quoted: 0 Post(s)
Feedback Score: 0 reviews
There are a few different places it could be coming from. You need to get some degreaser in there and get it clean as possible. Use a high pressure garden hose, not the one from the car wash, cover the alt and PS fluid cap, get everything clean and then fire it up, that big of a oil leak should be easy to find. I would get the O rings from Ford.
---
NCH
Proud Father of USAF Airman
2000 F350 DRW,CC,LB, 4X4, Western Hauler Pkg.
Ford AIS/ BTM, FTVB
My CCV MOD, Coolant filter
06 Grill, 05 lights,6.0 trans cooler
Cyro/Hawks, JVC Touchscreen HU, JL C5's, Infinity 800watt amp,
DP tunes, 60 tow/80 e/120 race, on a SCT2 tuner
P3 controller, Brite Box Turbo Lifesaver
KMC Wheels x 4
http://s132.photobucket.com/user/NCH...=recent&page=1
Friends Don't Let Friends Drive Trucks With Generic Tunes