GPR multimeter testing
---
jus wondering what the multimeter is gonna read if its bad? good is 10v 11v or 12v right? whats too low?
---
2000 7.3 F250 FX4 ext cab short box
Cobalt Pillar Trip pod gauges, trans temp, boost, pyro
4in down pipe to a 5in tip
KnN intake
Tuned by PHP
Banks big head waste gate
6in Pro comp lift
Mag hytec tranny pan
Diablo predator programmer (used for pulling codes)
Foil delete
ATS Turbo housing
Halo projector headlights
BUILT TRANNIE-
Euro taillights
Radar detector
Window tinted 20%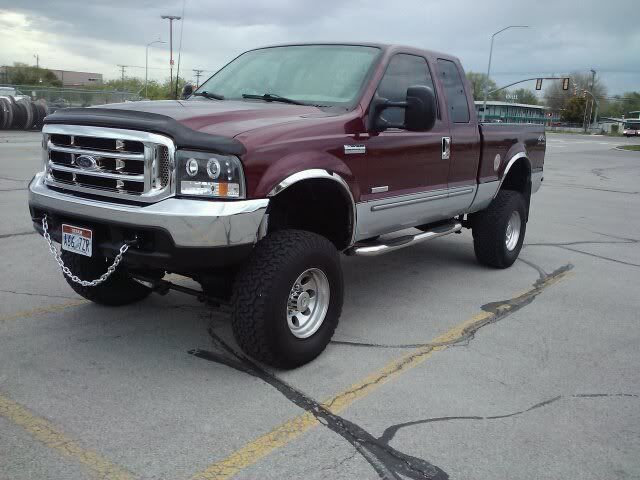 Compression Ignition Addict
Join Date: Apr 2007
Location: Wright City, MO
Posts: 3,030
Thanks: 7
Thanked 18 Times in 18 Posts
Mentioned: 0 Post(s)
Quoted: 12 Post(s)
Feedback Score: 1 reviews
It'll read less than like 10v. Really, 10v is bad, but it's not *too* bad.
---
Zach
2000/2006ish Ford F-250 Larryette 7.3 Powerstroke 4x4
5" Sewer Pipe Exhaust (video clip), DIY 6637 Intake, Wicked Wheel'd, De-foiled, Missing EBPV, Edge Juice with Attitude, Few leaves added here and there, 35" BFGs, 16x10 Eagle Alloys, Alpine W200
SLAPS Member #153
Compression Ignition Addict
thx bud
---
2000 7.3 F250 FX4 ext cab short box
Cobalt Pillar Trip pod gauges, trans temp, boost, pyro
4in down pipe to a 5in tip
KnN intake
Tuned by PHP
Banks big head waste gate
6in Pro comp lift
Mag hytec tranny pan
Diablo predator programmer (used for pulling codes)
Foil delete
ATS Turbo housing
Halo projector headlights
BUILT TRANNIE-
Euro taillights
Radar detector
Window tinted 20%