gas to diesel
---
Hey guys,
Dont know if this is the right section to post this but i got a question for my friend.
He bought a 250 v10 for real cheap and is doing a 12 valve swap through destroked. we are trying to figure out what to do about the fuel tank. the bed is pulled and the cap off of the fuel tank. is there a good way to clean the tank out before filling it with diesel? or should he just let it evaporate for a while. or is a new tank necessary? Its a pretty cool project a build thread if you guys want. He had asked me about this and i figured some one would have a good answer. my answer would be let it evaporate but im new to this stuff.
Thank
Will
Compression Ignition Addict
I would purge the system with a gallon of diesel first. to get the left overs from the bottom of the tank. Fill and go.
---
2001 7.3 SuperDuty Lariat
AFE Stage II Cold Air Intake
PHP Tunes , Autometer Gauges
Zoodad Mod,
4"SS MBRP Exhaust
ITP Overboost Annihilator
Roada Deco Positive Air Shutoff
NADP Heavy Hauler Transmission
6 liter Trans Cooler
Diesel Site Coolant Filtration System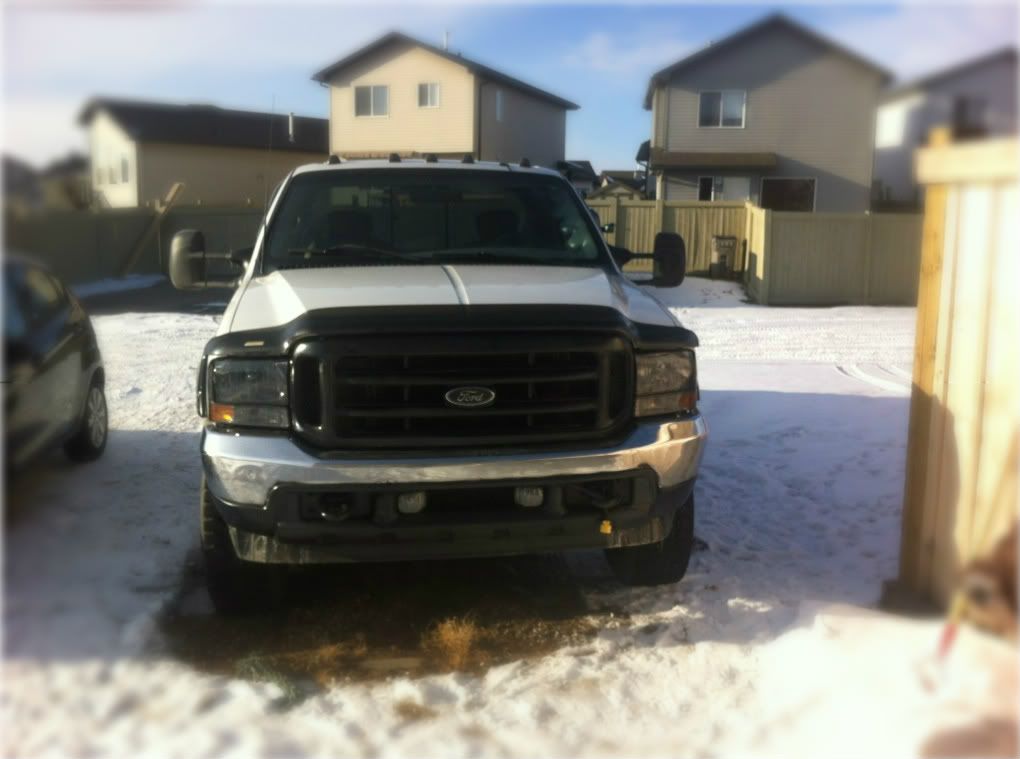 Powerstroke.org Rookie
Join Date: Jun 2009
Posts: 12
Thanks: 0
Thanked 0 Times in 0 Posts
Mentioned: 0 Post(s)
Quoted: 0 Post(s)
Feedback Score: 0 reviews
Its a totally new fuel system, draw tube and 3/8" fuel line with an Air dog 150 pump.

Tank its bone dry, just smells like gas...Im just wondering if the walls of the tank need to be cleaned.

Don't want the diesel to pull gas junk off the sides of the tank.

probably going to run some diesel with additive through the tank and pump before i hook it up to the 12v.