key in ignition door open chime
---
is there a way to disarm/unhook it on a 99 F250..I cant find anything in manual I figured I'd pull a fuse ... no luck, I find alot of time I have the keys in it listening to the tunes while cleaning it and the door chime is goin off cause I have the keys in it .. I know I can flip the latch on the drivers door catch and it will go out but thats a pain in the *** too.. any help would be great



:handguns: Chimes
The Fat Mod
Join Date: Aug 2006
Location: Hickory, NC
Posts: 12,509
Mentioned: 0 Post(s)
Tagged: 0 Thread(s)
Quoted: 0 Post(s)
Thanks: 0
Thanked 1 Time in 1 Post
Feedback Score: 0 reviews
Not sure, but that is another annoying thing I would like to fix
---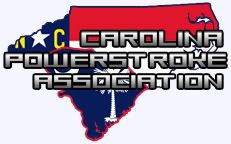 Thats Mr. Oil Leak.....
Join Date: Oct 2006
Location: Waller/Magnolia
Posts: 9,604
Mentioned: 0 Post(s)
Tagged: 0 Thread(s)
Quoted: 5 Post(s)
Thanks: 9
Thanked 4 Times in 4 Posts
Feedback Score: 0 reviews
there is a thread about this somewhere. You can unhook a wire from the ignition key cylinder. I'll try to find the thread.
Here it is post #6
Disabling the 'dinger'
---
John Wayne

Owner and Operator of the
REDNECK VALDEZ
You can find me on
FaceBook