Zoodad
---
Did the Zoodad mod today. I'll get some pics up when I get the chrome insert in place. I know it's not very visible but I don't like the rough cut look. I did put a fine window screen over the hole fer now due to the fact I live in major bug country and not sure what heavy rain will do.
---
2001 7.3 SuperDuty Lariat
AFE Stage II Cold Air Intake
PHP Tunes , Autometer Gauges
Zoodad Mod,
4"SS MBRP Exhaust
ITP Overboost Annihilator
Roada Deco Positive Air Shutoff
NADP Heavy Hauler Transmission
6 liter Trans Cooler
Diesel Site Coolant Filtration System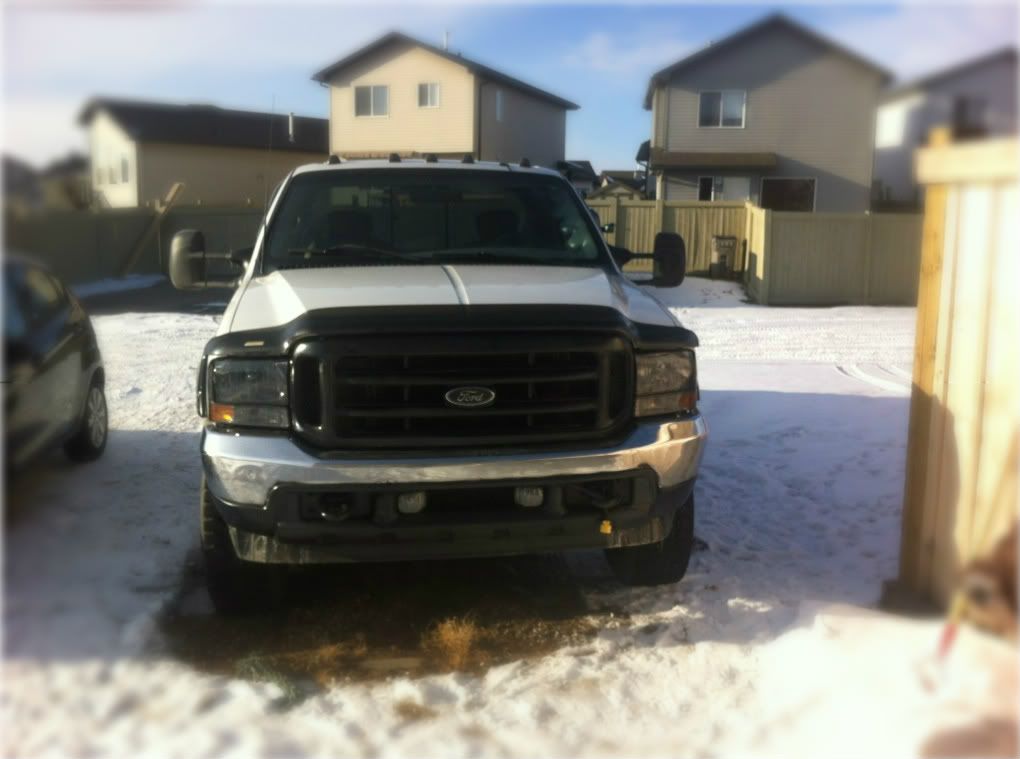 Compression Ignition Addict
Join Date: Sep 2007
Location: Southern Michigan
Posts: 1,091
Thanks: 1
Thanked 4 Times in 4 Posts
Mentioned: 0 Post(s)
Quoted: 1 Post(s)
Feedback Score: 0 reviews
Don't think fine screen is a good idea, not positive but I would guess it blocks a lot of flow.
---
2000 F250 7.3L EX.Cab Short Bed -05 Front end w/ HID's - Leveling shackles - Wicked wheel - Dipricol gauges - FORD AIS intake - Foil Delete - LINE-X Rockers - CCV dump - 315/70/17 BFG A/T with Eagle Alloy 197's - ELC w/ coolant filter and around the belt hose - PHP Hydra - Hpress oil x
On the way--
-Fusion front bumper - ATS 3" fender flares
Compression Ignition Addict
It's not super fine but it helps to vaporize rain water.
---
2001 7.3 SuperDuty Lariat
AFE Stage II Cold Air Intake
PHP Tunes , Autometer Gauges
Zoodad Mod,
4"SS MBRP Exhaust
ITP Overboost Annihilator
Roada Deco Positive Air Shutoff
NADP Heavy Hauler Transmission
6 liter Trans Cooler
Diesel Site Coolant Filtration System