Another Tranny.
---
Yup another 4R100 down the drain
only 5000 kms. My daughter took my truck to the movies with my son and on thier way back the truck came to a slow stop. Only gear left was reverse. this is the second tranny for this truck. I do tow my camper lots in the summer and it has the transgo tugger kit and HD tourqe convertor. That being said I'm gonna start parting it out or sell the hole thing and get something newer or a Toyota. Well I wouldn't go that far I belive in buying at home. When I decide to start selling stuff off I'll be sure post all of it.
---
2001 7.3 SuperDuty Lariat
AFE Stage II Cold Air Intake
PHP Tunes , Autometer Gauges
Zoodad Mod,
4"SS MBRP Exhaust
ITP Overboost Annihilator
Roada Deco Positive Air Shutoff
NADP Heavy Hauler Transmission
6 liter Trans Cooler
Diesel Site Coolant Filtration System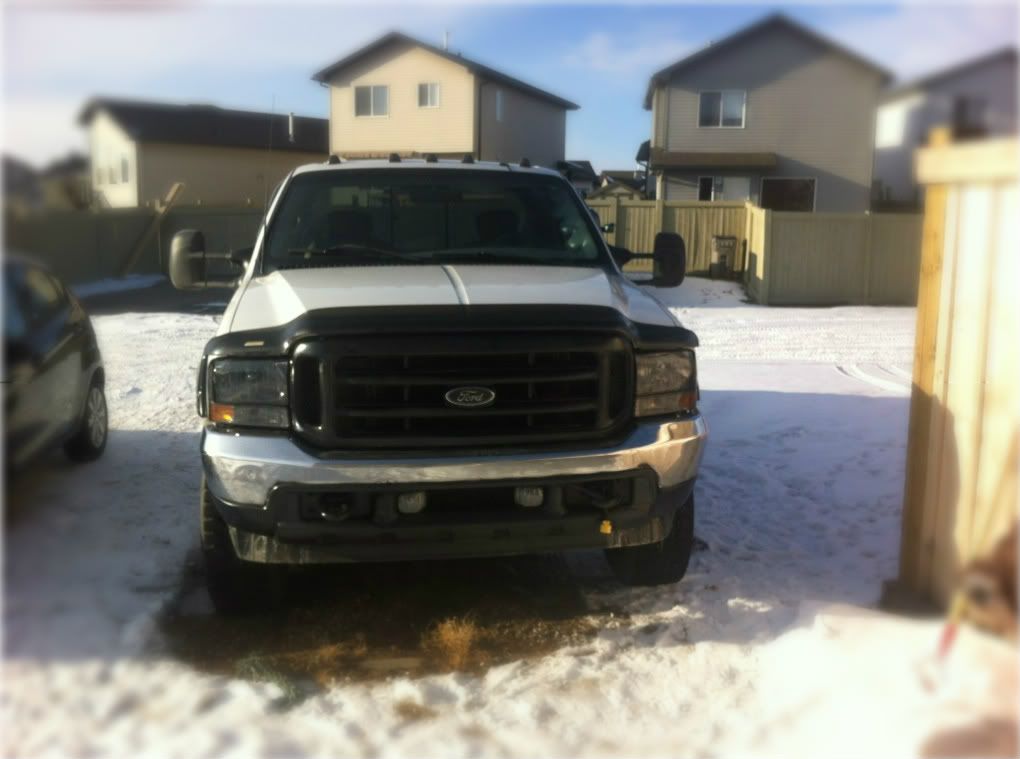 Compression Ignition Addict
Join Date: Sep 2006
Location: Oklahoma
Posts: 265
Thanks: 0
Thanked 0 Times in 0 Posts
Mentioned: 0 Post(s)
Quoted: 0 Post(s)
Feedback Score: 0 reviews
get a rebuild by Brian at BTS Phone:870-422-(FORD)3673
wont ever have another problem with it the tranny that is
---
2001 F-350 4x4 SRW CCLB
DIY INTAKE
BTS TRANNY
6.0 TRANNY COOLER
BTS TUNES
HpXover LINE
ISSPRO 3 GAUGE A PILLAR MOUNT
WICKED WHEEL
ZOODAD
FUEL PRESSURE GAUGE
4" TB EXHAUST

2005 F-350 4x4 SRW CCLB
coolant filter
cat delete
RCD up-pipe = home brew EGR delete
Compression Ignition Addict
That would be great. Unfortunately work is slow now and I don't have the cash and Christmas is coming. Thanks for the NFO though I'll just have to save over the winter and hope for the best. Until then it is parked until spring if I don't sell it first.
---
2001 7.3 SuperDuty Lariat
AFE Stage II Cold Air Intake
PHP Tunes , Autometer Gauges
Zoodad Mod,
4"SS MBRP Exhaust
ITP Overboost Annihilator
Roada Deco Positive Air Shutoff
NADP Heavy Hauler Transmission
6 liter Trans Cooler
Diesel Site Coolant Filtration System