need frame help
---
k the frame is bent about a foot back from the bumper at a 45 degree angle, yall know any good ways to get it straight (does not have to be perfectly straight, will only be used for offroad mud bog competions )
---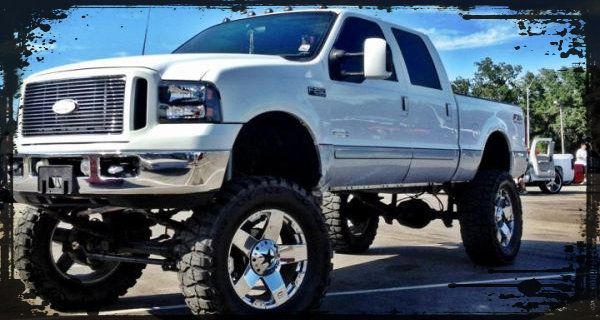 Compression Ignition Addict
any one out there that can help
---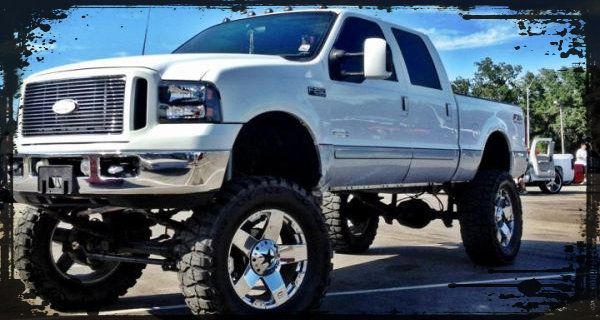 Premium Member
Join Date: Nov 2006
Location: Surrey B.C. Canada
Posts: 4,507
Thanks: 0
Thanked 1 Time in 1 Post
Mentioned: 0 Post(s)
Quoted: 0 Post(s)
Feedback Score: 0 reviews
Moved this over here for you, should get more action, good luck BN.

Gord.
---
SKILLFULLY DISGISED AS A RESPONSABLE ADULT.
99.5 F350, CC, LB, DRW.
7.3 AUTO 4.10s
AUTOMETER C2s EGT, TRANS, BOOST, OIL, FUEL PRES
ATS, WW, SSHPX, B ANNIH.
DP 6P 140EX.
AFE MAG F STG 2.
MAGNAFLOW 4'' TURBO BACK DUALS.
US GEAR SUPER D-CELERATOR
500LTR FUEL TANK
BILLET GRILL
ALARM & REM START/ ELC BAT DISC.
CB, SAT, GPS, PANASONIC CD, 5th WHL
35' GOLDEN FALCON
Been a mod longer than TJ hahaha
Powerstroke.org Fanatic
Join Date: Dec 2006
Location: Kansas
Posts: 136
Thanks: 1
Thanked 0 Times in 0 Posts
Mentioned: 0 Post(s)
Quoted: 0 Post(s)
Feedback Score: 0 reviews
Quote:
k the frame is bent about a foot back from the bumper at a 45 degree angle, yall know any good ways to get it straight (does not have to be perfectly straight, will only be used for offroad mud bog competions )
If you end up needing a frame, I have one: 99 F350 CC long box.
---
1999 F350 XLT SC long box, 4X4, 7.3, 6 speed, Magnaflow 4" ss exhaust, ***** techni cooler, 6 position chip, DIY AEM intake, Sky leveling kit, 07 front, 08 rear
2002 E350 EXT van, 7.3, 03 grill
2003 E350 7.3, XLT
2002 F550 7.3 AT37G bucket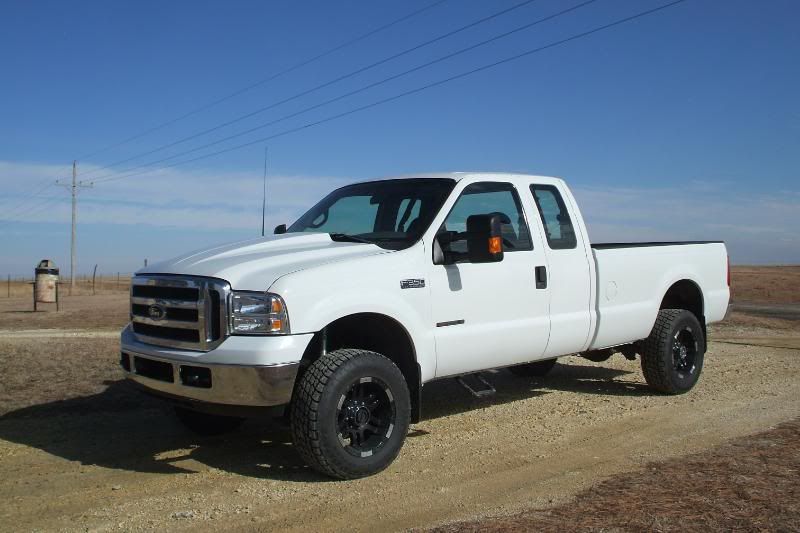 duct tape & zip ties
Well since it is for mud bog purpose only, heat, comealong, a tree and a chain. Heat the frame where it is bent, hook a chain around a tree, hook the comealong to the chain and the frame. Use the comealong to pull on the frame while your heating it up with a set of torches. It will bend back straight. But how do you know that the rest of the frame is not bent. I would not be caught riding around in that truck even if it is in the mud only.
---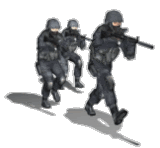 Your Actions Today, Decide Your Future Tomorrow
2005 6.0 Crew Cab Long Box Lariat, current truck
2004 6.0 destroyed by contaminated fuel
2002 7.3L burnt
Guest
Posts: n/a
Mentioned: Post(s)
Quoted: Post(s)
Heat
---
Heat Heat! Oh and a big pipe wrench, maybe a 48"!
Compression Ignition Addict
haha i thought i jerry rigged stuff but i think its a little more serious than bending it back with a come along here are some pics of the frame and where its bent
---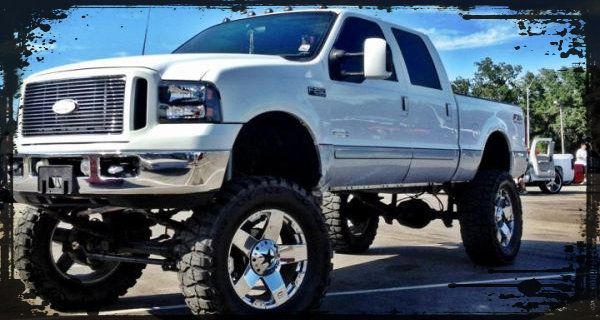 Compression Ignition Addict
here are some more pics
---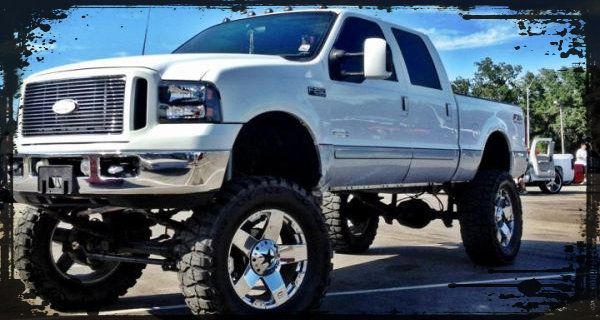 Guest
Posts: n/a
Mentioned: Post(s)
Quoted: Post(s)
Powerstroke.org Rookie
Join Date: Feb 2007
Location: Bozeman, MT
Posts: 17
Thanks: 0
Thanked 0 Times in 0 Posts
Mentioned: 0 Post(s)
Quoted: 0 Post(s)
Feedback Score: 0 reviews
Bigcountry is right on the money. I've used the old come-along, tree, torch method and it usually works. If you keep dragging the truck through the mud with out getting a bend then the poor boy portapower works too. Just chain the frame to a tree at just behind the bend and use a highlift jack to push it over. A BFH will help with that pooched out section. It's not a bad idea to weld a little plate over the area you heated and bent to stiffen it back up a bit. Careful with that come-along cable and don't forget the six pack(s)!
---
Lorreta
99 F350 Crew Cab
Short Bed
6spd
Stock for the moment
---
Last edited by snorider; 03-13-2007 at

10:40 AM

.