2008 rear Diff install...I likey!
---
Well as you all know my truck was stolen, they fixed 40% of it then wrote it off. I bought it back a week ago and started tearing apart. Time for the swaps to begin for i get it re-certified.
So i Bought a rear diff from an 08,3.73 and decided id make it fit into the 2003. Well it doesnt " just " fit lol, you need to do some dicking around but at the end its an awesome upgrade, the brakes are much larger then the older trucks, also you cant use stock 16" rims, they will not fit.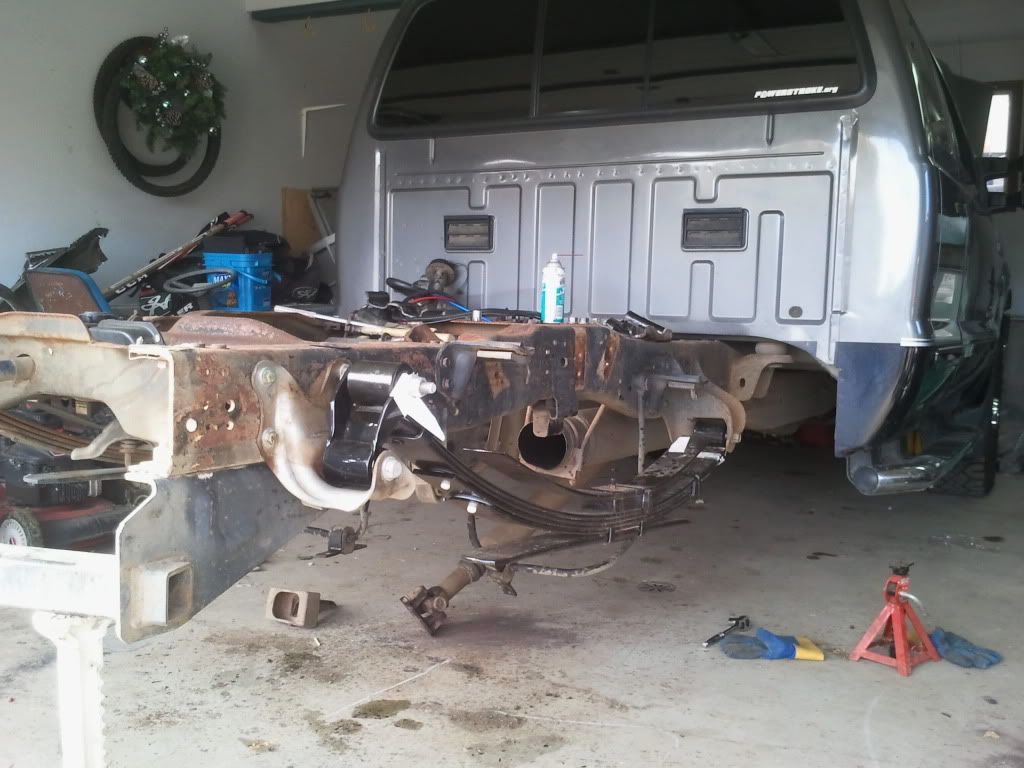 ---
05+ coils, 10 Rear diff, box, tailgate, lights, bumper, Full 07 front harley swap...the list is endless.

AS IM RARLEY on here anymore...have a question ?? EMAIL ME dakinbryce@hotmail.com..ill gladly answer any of your questions. OR search me on facebook. ill help out anyway I can !

updated as of OCT 28/2013
Compression Ignition Addict
Join Date: Mar 2011
Location: covington
Posts: 444
Thanks: 0
Thanked 0 Times in 0 Posts
Mentioned: 0 Post(s)
Quoted: 0 Post(s)
Feedback Score: 0 reviews
looking good man.. keep the pics coming
---