550 leaf Springs
---
My friend and I are debaiting if we could make F550 Springs fit on our 250s, has anyone ever done this? or should we just stick with load airbags?
---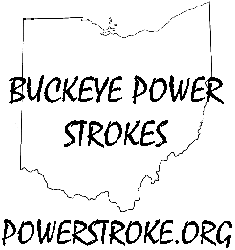 On vacation from a truck for a year or...
Looking at 6.4s Moving in a few months then hopefully buying my dream truck!!!
Driving an Audi till then...
but at work I drive
16 E-450s 7.3 powerstroke Ambulances
7 Duramaxes
1 GMC Kodiak Ambulance
NO CUMMINS.....
Compression Ignition Addict
Join Date: Jun 2007
Location: ottawa,ks
Posts: 192
Thanks: 0
Thanked 0 Times in 0 Posts
Mentioned: 0 Post(s)
Quoted: 0 Post(s)
Feedback Score: 0 reviews
haha it might work it wont just line up there will be work involved lots my friend did that he got them from some junk yard for 15 dollars but i would go with air bags SMOOTHER RIDE
---
EDGE Evolution 2, custom intake 4 in, 4 inch down pipe, duel exhaust, WW,