tranny ?'s
---
ok guys im going to have to do something with my tranny i blew the third and fourth syncro so heres my options

1-pay 2250 and drive to fort worth and pick up a trans
2-pay 650-700 for parts and do it myself

now are the 6 speed trannys easy to work on has any one ever tackled this before

if anybody has is there a write up anywhere know of any special tools i may need or what not truck has 210,000 miles on the clock
---
2005 F-250
Tuned by Innovative
Deleted by Performance Machine
Coolant filter (Orderd) by Performance Machine
What u talkin bout willis
ANYBODY HAVE ANY INPUT ON THIS
---
2005 F-250
Tuned by Innovative
Deleted by Performance Machine
Coolant filter (Orderd) by Performance Machine
Conservative and Proud
Join Date: Nov 2005
Location: Oregon
Posts: 14,492
Thanks: 0
Thanked 3 Times in 3 Posts
Mentioned: 0 Post(s)
Quoted: 8 Post(s)
Feedback Score: 0 reviews
I had someone do mine so I had another 3-year warranty on it. Cost more, but if it goes out again, it just paid for itself.
---
2001 F350, Lariat SC LB 4X4 PSD
Quadzilla Commander
Zoodad with Stealth Screen

National Hot Rod Diesel Association
The Org. Staff reserves the right to move, modify, delete or merge posts at our discretion and without explanation.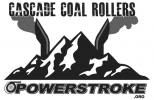 Member
Join Date: May 2008
Location: Southern Illinois
Posts: 69
Thanks: 0
Thanked 0 Times in 0 Posts
Mentioned: 0 Post(s)
Quoted: 0 Post(s)
Feedback Score: 0 reviews
Ditto I did the same on my tranny last year. 3 year warranty rocks.
---
03 F550 XLT, Tuscany Conv. Hauler Bed, Custom Interior, Flip down DVD, Air Bagged Rearend, LED lights, Pioneer Z1 Nav. SCT Xcal3 with Innovative Tunes. S&B Cold Air Intake & Muffler delete, I still have the Kitty