IDM failures.........
---
Hello All. I know it's been a while... I'm having an issue and need some help.

My rig (in sig) is having a problem. 280K miles and the idm decided to go south. Got another Replaced with another IDM and within 10 miles it goes south too. I'm figuring there is a short somewhere killing the IDM's but I haven't the slightest idea as to where to start. My brother is the one doing the work at the moment because I'm hardly ever home. Any good tips on where to start would be much appreciated or if anyone has run across this issue before and can shed some light would be greatly appreciated as well.

A little bit of back story too just incase. For the last few years the truck would be running fine and then all of a sudden buck like the cps was failing. At first this was very few and far between and only seemed to happen in the rain. The CPS was never an issue though. Checked all harness connections and found no signs of water intrusion, short in plugs, or overheating etc... The last few months it would get worse bucking more randomly. Then one day my brother was driving it and it died. After a few hours of troubleshooting narrowed it down to the IDM. Replaced IDM and within the first 10 miles of driving (brother driving it again) it dies. Same symptoms as the IDM failing.

Also another symptom. When it fails to start something is drawing a charge. Batteries will die overnight with full charge. I know it is shorting somewhere just can't seem to find it.

Rig: 2000 F-350 7.3 6-speed 280K miles. I thought I had it in sig but dont....
Current mods if it matters, itp regulated return, dac3 ecm, turbonetics ball bearing turbo, afe stage II. Everything else is back to stock.

Thanks in Advance!
---
Last edited by MrJohnWayne; 03-26-2012 at

08:21 AM

.
Thats Mr. Oil Leak.....
Also I can't remember all the codes but non were important except for one. I don't remember the actual code but it was something along the lines of no communication between idm and ecm... I'll dig it up and post too.

thanks!
Member
Join Date: Oct 2011
Location: aberdeen, washington
Posts: 38
Mentioned: 0 Post(s)
Tagged: 0 Thread(s)
Quoted: 0 Post(s)
Thanks: 0
Thanked 0 Times in 0 Posts
Feedback Score: 0 reviews
try checking out your injector wire harnedd under each valve cover..buddys 00' had that same problem but would only run for 10 seconds and go to hell. swapped out idms and it ended up being that harness on the passenger side
---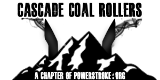 Mob boss
Join Date: Jul 2008
Location: Austin Texas
Posts: 26,760
Mentioned: 0 Post(s)
Tagged: 0 Thread(s)
Quoted: 59 Post(s)
Thanks: 23
Thanked 22 Times in 20 Posts
Feedback Score: 1 reviews
under valve cover harness is one. glow plug relays work? cruise control recall done?
---
2006 Ford F250 CCSB FX4 6.0
Sold
1997 F350 CCLB 2WD 7.3
1999 F350 CCLB 4WD 7.3
2003 F350 CCLB FX4 6.0
Compression Ignition Addict
Join Date: Oct 2011
Location: Dover
Posts: 1,632
Mentioned: 0 Post(s)
Tagged: 0 Thread(s)
Quoted: 0 Post(s)
Thanks: 1
Thanked 0 Times in 0 Posts
Feedback Score: 0 reviews
cruise control switch could cause the battery drain.

If the windshield starts leaking, doesn't it leak right on top of the IDM?