Airereting oil
---
Trucks oil gets foamy. I tried anti-foam on the last oil change, didnt help much. The truck hot at an idle in gear will have a roll, or a shake if you will, nothing major, but noticable. No power loss, truck runs amazing and starts incredible. I know about the oil pick-up and dropping welds and sucking air, but is there anything else I should check? Is it possible injector o-rings?


I am running the Amsoil 5W40 Synthetic.
---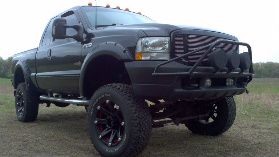 NWI Coal Rollers Assc.