changed fuel pump and truck still does not run,
---
ok i just changed the fuel pump on my SD and it still wont run, this all started with the truck running out of diesel. i filled it up and i started it and it continued to chug and sputter for about 5 minutes until it died and did not start again. since then ive changed the frame mounted fuel pump and the cps. the fuel bowl is not filling (it didnt fill before or after the fuel pump change). also the inside of the fuel bowl looks like it has a light film of gunk around it. what else could be causing this problem????
btw the truck shows rpms, shows oil pressure, has oil in it, has diesel in it and when starting fluid is used truck will start but only for a second
---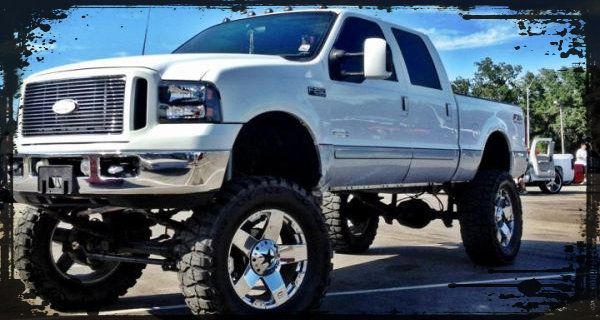 Compression Ignition Addict
TTT i really need my truck guys, any and all info will help
---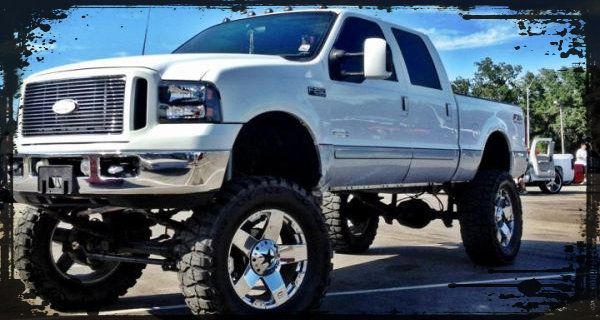 Member
Join Date: Jun 2010
Location: Carbondale, CO.
Posts: 62
Mentioned: 0 Post(s)
Tagged: 0 Thread(s)
Quoted: 0 Post(s)
Thanks: 0
Thanked 0 Times in 0 Posts
Feedback Score: 0 reviews
Just gussing, but maybe the screens in the tank plugged when you ran low on fuel. I think you can disconnect the line from the fuel pump inlet, and push some compressed air back towards the tank and may have some sucess. The attached link shows a mod that removes the screens and allows an external filter before the pump. Good luck.
Welcome to guzzle's In-tank Hutch Mod Web Page
---
Dean
02 F-350 CC
Banned
DO NOT USE EITHER!!!!!! soke a rag in gasoline and lay it over the air filter.the either id way to violent!!!!! dont use it!!!! there is a reason your truck aint starting...either wont help..

dont get me wrong,i just hate...absolutly HATE when either is used on a diesel.dont do it.

okay,just like cuz said,you prob is,its not getting fuel.you fuel bowl wont fill.this means you have bought a none working pump(which is unlikly)or you "foot" is stopped up.this needs to be done on any vehicle thats ten years old,drop the tanks OR tank and pressure wash it out.inspect the "foot" this is the peice you will see when you unscrew the big cap on your tank.you might just need a new one.take a blow tip,connected to a compressor and start in the engine valley,unhook hoses from the fuel bowl and send air back towards your tank.this of course when the pump is disconnected.it would be a good idea to remove your fuel bowl and gut it,clean it,and reassemble.

your prob is deff your fuel.so the problem lies between the bowl and the tank,its alotta work but will save you money in the end.i have 95 and dropped both my tanks and removed the fuel bowl,i dug probably a pound of mud out of the fuel bowl and the tanks....trust me,after ten years of service,there is going to be gunk and build up...
Member
Join Date: May 2009
Location: Newville, PA
Posts: 60
Mentioned: 0 Post(s)
Tagged: 0 Thread(s)
Quoted: 0 Post(s)
Thanks: 1
Thanked 0 Times in 0 Posts
Feedback Score: 0 reviews
Ur in tank filters are clogged, or u didn't prime fuel pump. Easy fix... Get a 8 ft section of 3/8 hose and attach it to a funnel it will fit in snug. Attach other end to tank side of nipple on fuel pump. Fill hose up with diesel and cycle key and let pump run. Repeat 3xs. Attach fuel line back to pump. If truck doesn't run after this ur tank filter is clogged. If that's the case, do the hutch mod. PM me with any questions. I got a $2k lesson in fuel delivery on these things from a crooked mechanic. I'll be more than happy to assist
---
Sold for no reason?!?
2001 F350 SRW CCLB 4wd 252k, Tuned lifted, etc...

Gone but not forgotten, 2 motors(170kand 245k)!
2008 F250 CCSB 6.4 KR 4wd, H&S Powered

Trying out the 6.0! Bought w/135k
Amarillo Package, '06 CCLB SRW F350 4WD Sinister EGR Delete, Sinister Coolant Filter, 4" naked exhaust, ID Tuned, Blue Spring Fuel Update, Updated Ford oil cooler and Dummy Plugs, 35's on 20's, Flares, 3"coil spacers, RK Toolbox, Sunroof
Compression Ignition Addict
Can I just run a fuel line from the pick up side of the fuel pump to a 5 gall jug of diesel and see if it will start?
---