hpop pain
---
Put new o-rings on my hpop , truck won't start, started once and cel came on and truck lost rpm and died. help
Conservative and Proud
Join Date: Nov 2005
Location: Oregon
Posts: 14,472
Mentioned: 0 Post(s)
Tagged: 0 Thread(s)
Quoted: 1 Post(s)
Thanks: 0
Thanked 1 Time in 1 Post
Feedback Score: 0 reviews
Bumping this back up for ya!
---
2001 F350, Lariat SC LB 4X4 PSD
Quadzilla Commander
Zoodad with Stealth Screen

National Hot Rod Diesel Association
The Org. Staff reserves the right to move, modify, delete or merge posts at our discretion and without explanation.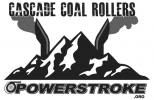 ADMIN AND TECH
Join Date: Oct 2006
Location: winston salem north carolina
Posts: 9,289
Mentioned: 0 Post(s)
Tagged: 0 Thread(s)
Quoted: 0 Post(s)
Thanks: 0
Thanked 6 Times in 6 Posts
Feedback Score: 0 reviews
is there a chance you knocked the connector off the ipr regulator , thats the only thing you would have been close to that would cause it not to start
---
SCUFFY828@POWERSTROKE.ORG
ITS STOCK

Ipr
---
NO EVERYTHING IS STILL IN PLACE, BUT THE WIRING LOOK A LITTLE WORN MAYBE I GOT A BAD CONNECTION. THANKS ALL THE SAME.
Guest
Posts: n/a
Mentioned: Post(s)
Tagged: Thread(s)
Quoted: Post(s)
How long
---
have you cranked on it. After you drain all the oil out like that it can take some cranking to get it going.