Rear of truck noise
---
I know I have heard this sound in ambulances before, and they do it all the time but I never noticed it in my truck until a month ago. The rear end makes a noise, just a constant noise. Sounds like a hum or a low pitched sound. It drives just fine so I dont know what it could be. I changed the fluid at about 206k and everything was perfect.
---
1999.5 Ford F-250 Powerstroke
7.3 Powerstroke Diesel
4" Turbo Back MBRP with 6" Tip Straight Piped!
DIY Intake
Isspro Gauges
Diesel Site Coolant Filter
TW 6 Position Chip
2.5 Inch Leveling Kit
305/75/16 Mickey Thompson MTZ's
239k and COUNTING!!!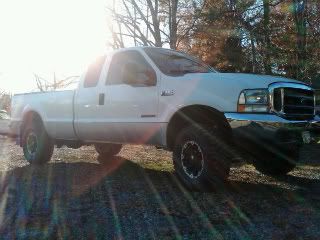 Member
Join Date: Sep 2010
Posts: 46
Thanks: 0
Thanked 0 Times in 0 Posts
Mentioned: 0 Post(s)
Quoted: 0 Post(s)
Feedback Score: 0 reviews
I'll take a crack at this. I would guess that your rear differential needs set up again. If the ring and pinion clearance or backlash adjustment are out of spec you can get some unusual noises. It could also be carrier or pinion bearings. Last thing I could think of is a damaged or worn out gear set.