What is this?
---
Ok so I have this hose hanging down from my rear axle. Looks like it has some thing to do with the brake lines. But I dont see where it is supposed to go.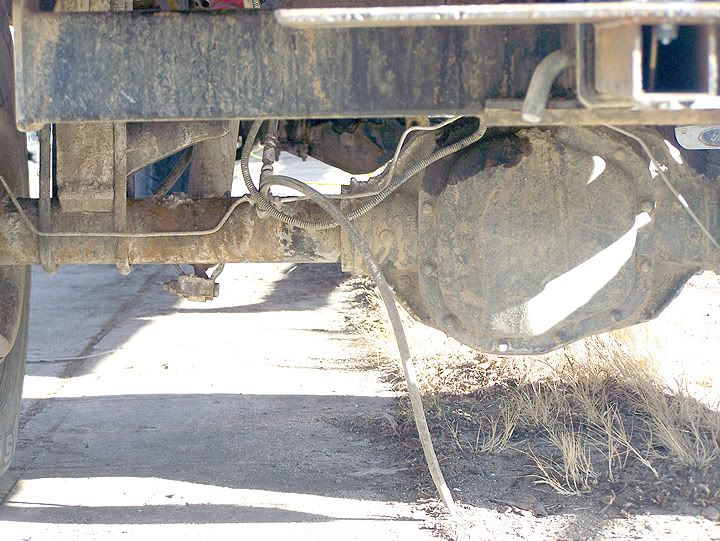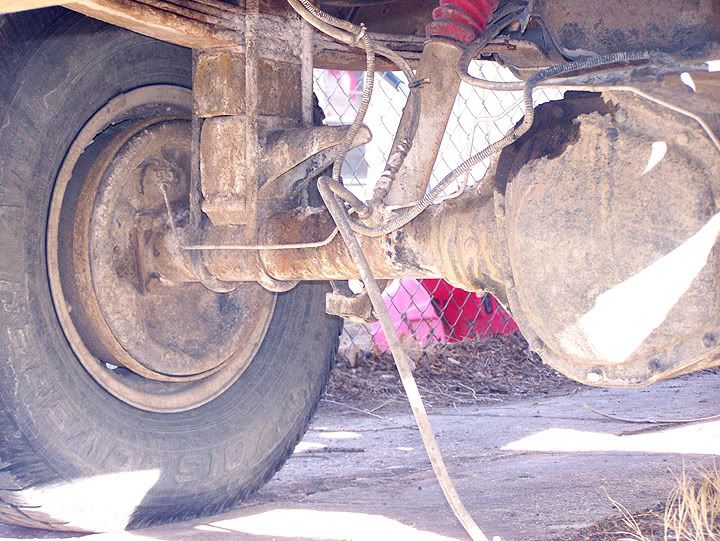 ---
97 F350 stage 1 injectors, evolution edge, 4" diy intake, 3"down pipe, factory idle controller, 4" lift, 35" big o xt's, custom front end
Mountain States Custom Metal Art


To view links or images in signatures your post count must be 10 or greater. You currently have 0 posts.

cowboy up and hunt hard
Powerstroke.org Rookie
Join Date: Dec 2008
Posts: 1
Thanks: 0
Thanked 0 Times in 0 Posts
Mentioned: 0 Post(s)
Quoted: 0 Post(s)
Feedback Score: 0 reviews
That Is Your Axle Vent Tube.Clips On To The Frame By The Spare Tire.
Compression Ignition Addict
Ok thats what I thought it was till I got to looking at where it came from. Then I thought it might have been part of the brakes
---
97 F350 stage 1 injectors, evolution edge, 4" diy intake, 3"down pipe, factory idle controller, 4" lift, 35" big o xt's, custom front end
Mountain States Custom Metal Art


To view links or images in signatures your post count must be 10 or greater. You currently have 0 posts.

cowboy up and hunt hard
Compression Ignition Addict
Join Date: Nov 2006
Location: Hanahan, SC
Posts: 3,157
Thanks: 1
Thanked 0 Times in 0 Posts
Mentioned: 0 Post(s)
Quoted: 0 Post(s)
Feedback Score: 0 reviews
I ran mine up to behind the taillight and put a duckbill on it to keep it from getting anything in it
---
1997 F350 with a couple things done to it


If all else fails, immortality can always be assured by spectacular error
Compression Ignition Addict
Join Date: Jan 2008
Location: BC
Posts: 2,096
Thanks: 0
Thanked 0 Times in 0 Posts
Mentioned: 0 Post(s)
Quoted: 0 Post(s)
Feedback Score: 0 reviews
put it as high as possible
---
1994.5, 2.5 lift, 35s on 17x10 MHTs, Intercooled, Stage 3 injectors, Nitrous, 6637, Water/Meth, 3" DP, 4" Magnaflow, IDM, TS Chip, 4.10s, 33s, 4 Pod pillar. 6000k HIDs.

Converted From ZF5 To E4OD w/ PCS TCM-2000 Tuneable Trans Computer, 6.0L Trans cooler and Triple Disc TC.

Up next Install electric fuel, ladder bars