weird noise?
---
when i start my truck if i stand next to the stacks 5-15sec after i hear a sound like air is being sucked in the kinda a pop its not very loud but it goes away pretty much immediately after and i never hear it again. Any ideas of what to check?

Thanks, Kevin
---
My Truck

-1997 F-350 CC LB Powerstroke Diesel
-286,910.2 Miles
-Grand Rock 6in Stacks Straight Piped, Killed the Kitty
-S&B Air Intake
-Rancho RS5000 Shocks
-Warn Premium Manual Hubs
-Walmart Special Stereo (Duel $50 Model)
-Driver Seatbelt Thingy
-Velvet Steering Wheel Cover!!!
Powerstroke Junkie
Join Date: Aug 2006
Location: Mayberry, NC
Posts: 8,308
Thanks: 0
Thanked 52 Times in 11 Posts
Mentioned: 0 Post(s)
Quoted: 0 Post(s)
Feedback Score: 0 reviews
Kinda hard without being there. Could have always been there and you just hear it now because of the stacks. It may be your GPR kicking off, it makes a pretty loud pop!!

NCH
---
NCH
Proud Father of USAF Airman
2000 F350 DRW,CC,LB, 4X4, Western Hauler Pkg.
Ford AIS/ BTM, FTVB
My CCV MOD, Coolant filter
06 Grill, 05 lights,6.0 trans cooler
Cyro/Hawks, JVC Touchscreen HU, JL C5's, Infinity 800watt amp,
DP tunes, 60 tow/80 e/120 race, on a SCT2 tuner
P3 controller, Brite Box Turbo Lifesaver
KMC Wheels x 4
http://s132.photobucket.com/user/NCH...=recent&page=1
Friends Don't Let Friends Drive Trucks With Generic Tunes
Shade tree mechanic
Join Date: Mar 2008
Location: Lake Tapps, Wa.
Posts: 8,298
Thanks: 2
Thanked 0 Times in 0 Posts
Mentioned: 0 Post(s)
Quoted: 0 Post(s)
Feedback Score: 1 reviews
it is the EBPV(exhaust back pressure valve). garauntee it. all it is, is a baffle up by the engine that closes temperarely to keep more heat to the engine so it warms up faster.
---
MATT

Now featuring a 6.4 fat bottum 6 speed

95 f250--238k and counting

RDS stage I's-TW live tuned-Dana 60 swap-9" lift/40x13.5x20 ProComps-ZF5 swap/short throw/South Bend CON OFE-Iron Bull front-AFE CAI-SD innercooler-Fab Tech traction bars-MBRP DP/6" black miters-Autometer boost/pyro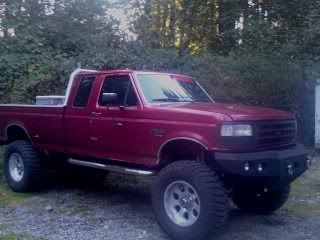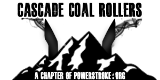 "If you dont have ambition and big dreams, you end up working hard for someone who does"