Electrical problems I think? Help please!!!!!
---
Before we get started for those of you who don't know the truck is a 1994 powerstroke extended cab long bed 5 speed stock other than K & N in factory filter box. Okay so i was doing so checking on my truck i decide to take the alternator and both batteries to get them checked today. When i removed the alternator i was suprised and scared to find that the postive lead that polts down coming from the starter solenoid was burnt almost completely through so completely through that trying to get the plastic cap off it broke off!! So there is that problem and i think i might have some other shorts possible. Okay here we go number 7 fuse in the power dist. box (under hood) is showing direct short to neg. this is trailer left stop/ turn and also number 6 same way which is trailer right stop/ turn. Okay then now on the inside inst. panel fuses 8 dome light, radio memory, speddo, visor illum., warning buzzer 10 instrument illumination 17. diesel indicators, gauges, tach, warning buzzer, indicators. I am not sure but i think that these should not all be showing a direct short (continuity) please help and also what do you all think about the alternator wire just the 360,000 miles or what. Also the alternator was bad waiting on a new one seems like everything on the 94's you got to wait on! Anyways please help is needed ASAP my baby is down and until i get these problems fixed not going to bring her up already lost a f series to a fire in 2001 it was a 1989 f-150 reg cab long bed lariat 5.8L 351W exhaust system wheels can't have it happen again!!!
Powerstroke.org Fanatic
Join Date: Mar 2008
Location: Wichita Falls
Posts: 120
Mentioned: 0 Post(s)
Tagged: 0 Thread(s)
Quoted: 0 Post(s)
Thanks: 0
Thanked 0 Times in 0 Posts
Feedback Score: 0 reviews
Wow, sorry to heat that. I guess you have to trouble shoot. I would hook up 1 battery, no alternator, replace fuses and turn key, see if they blow again. Also check with a good clamp on amp meter if there is any juice flowing with the battery connected and everything turned off. Another place I would look is at the trailer connection plug, maybe it has rotten over time and connected all wires together in there. And then of course try to inspect as much wiring harness anywhere as you can, at that age and miles maybe something somewhere just rubbed long enough to burn through, so to speak...
Anyways, I would look at a lot of things before hooking up that new alternator, you don't want an existing short to kill right away.

Not much help I know but electrical stuff sucks!
---
1997 F350 Crew Cab Dually 2WD PSD 5 Speed Short Range Manual
3' downpipe, Kitty delete, DIY NAPA Filter Intake, Edge Evo Programer on Lvl 1 for MPG
---
anyone else need help please!!!!
---
by the way i never said i was blowing fuses i said or meant that i am getting continuity from fuses to ground i was asking is this normal or not on the fuses above!!
Conservative and Proud
Join Date: Nov 2005
Location: Oregon
Posts: 14,472
Mentioned: 0 Post(s)
Tagged: 0 Thread(s)
Quoted: 1 Post(s)
Thanks: 0
Thanked 1 Time in 1 Post
Feedback Score: 0 reviews
I'm not good at electrical either..... but it sure doesn't sound right.

Maybe send the link to this thread to one of the techs so they see it quicker.
---
2001 F350, Lariat SC LB 4X4 PSD
Quadzilla Commander
Zoodad with Stealth Screen

National Hot Rod Diesel Association
The Org. Staff reserves the right to move, modify, delete or merge posts at our discretion and without explanation.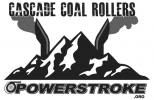 How do i send a link to a tech? Sorry i am new at this!
Also i didn't think that sounded right either!
---
Over and Out!
Jason
My Rides:
1994 F-250 XLT Powerstroke Extended Cab Long Bed only mods K & N in factory box, fog lights, and a JVC Arsenal Head Unit. Hoping for much more to come!!
2002 Mercury Mountainer 4.0L V6 (wifes SUV) every option but leather.
1995 Mercury Cougar 4.6L V8 (Not operable) Will be a beast when i do my complete GT Swap
Every car i have might not be one in name but is powered by
Powerstroke.org Rookie
Join Date: Nov 2007
Posts: 5
Mentioned: 0 Post(s)
Tagged: 0 Thread(s)
Quoted: 0 Post(s)
Thanks: 0
Thanked 0 Times in 0 Posts
Feedback Score: 0 reviews
Burnt wire terminal
---
When a wire is not making good contact it causes heat that in time could burn up the terminal.Also dropping the voltage across it. The fuse block would show continuity if it had + voltage to it and the frame being -volts.
Cynic
Join Date: Jun 2007
Location: Fort Worth, Texas
Posts: 11,179
Mentioned: 0 Post(s)
Tagged: 0 Thread(s)
Quoted: 0 Post(s)
Thanks: 0
Thanked 5 Times in 3 Posts
Feedback Score: 0 reviews
I just got in from 30+ hours on the road stopping only for fuel.
I'll bite, but I need to know ALL the electrical accessories you have added or has been added.
Was the wires burnt or seriously corroded??
Have you checked body/engine grounds?
When did you start noticing problems/did something odd occur around this time?
Best Car & Motorcycle Insurance | Auto/Moto Protection Today | FREE Trade-In Quote
---
Voluntary Banishment: Knowing when to leave.
Total Diesel Performance\Unlimited Diesel Performance\Diesel Innovations\BTS\Terminator Engineering\Swamp's Diesel Performance\Black Widow Diesel\Calvert Racing
Powerstroke Techie
if any of the circuits you are testing have an indicator light, coil, motor winding or other device connected then you will read low resistance to ground through the devices. One has to be careful not to mistake a device load for a short.

Jim
---
95 F-250 Extended Cab with 3 Gage Piller Pod and BTS Transmission Super Duty Transmission cooler
74 Jeep CJ-5 304 V8
67 Mustang Coupe 289 V8
2002 Explorer
54 F100 Project Truck
27 Model T Pick-up Project Truck