Compression Ignition Addict
Pictures of leveled OBS
---
Anyone have pictures of leveled f250 OBS trucks running bigger tires? curious to see how much of a diff. it makes.
---
1997 7.3 extended cab 8ft.

4" straight piped
DIY intake- 6637 filter
178K on the dash
Boost, PYRO, Trans temp gauges (auto meter)
33" nittos on stock height
Compression Ignition Addict
What size tires are you running now? Factory or aftermarket wheels?
---
Jarrett Matthew
97 F250 4X4
Little bit stock, little bit added, little bit deleted
Compression Ignition Addict
Join Date: Feb 2008
Location: Eugene Oregon
Posts: 503
Thanks: 0
Thanked 0 Times in 0 Posts
Mentioned: 0 Post(s)
Quoted: 0 Post(s)
Feedback Score: 0 reviews
I know it's not much but here my truck on 285/75's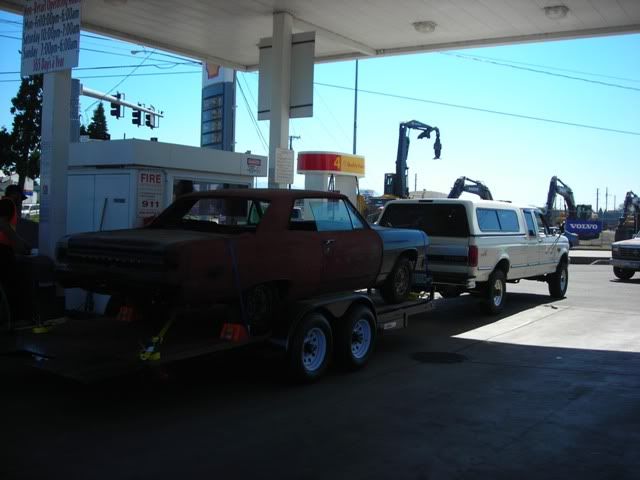 ---
1995 Ford F250 4X4 Sup cap Long bed off white
7.3L Powerstroke, 5 speed manual

Mods Stancor GPR, Diamond eye 3" DP, Diamond Eye 4" Exhaust, AFE Stage II Intake,3" plenum setup,Swamps IDM,Eletric Fuel System,Adrenaline HPOP,stage I sticks, ts 6 pos,
Banks 5" Tips, Leveling Kit,Dana 60 Swap, AutoMeter Boost, Pyro, Fuel Pressure
30% Windows,
Compression Ignition Addict
im lookin for a f250 w. 33's
---
1997 7.3 extended cab 8ft.

4" straight piped
DIY intake- 6637 filter
178K on the dash
Boost, PYRO, Trans temp gauges (auto meter)
33" nittos on stock height
Compression Ignition Addict
Join Date: Jan 2008
Location: BC
Posts: 2,096
Thanks: 0
Thanked 0 Times in 0 Posts
Mentioned: 0 Post(s)
Quoted: 0 Post(s)
Feedback Score: 0 reviews
im a f350 with 33s
Stock suspension. Im going to throw in a front Add a leaf to level it up. But no anytime soon
---
1994.5, 2.5 lift, 35s on 17x10 MHTs, Intercooled, Stage 3 injectors, Nitrous, 6637, Water/Meth, 3" DP, 4" Magnaflow, IDM, TS Chip, 4.10s, 33s, 4 Pod pillar. 6000k HIDs.

Converted From ZF5 To E4OD w/ PCS TCM-2000 Tuneable Trans Computer, 6.0L Trans cooler and Triple Disc TC.

Up next Install electric fuel, ladder bars