Compression Ignition Addict
RUNNING POWER WIRE FROM FUSE BOX HELP
---
Im gonna hook up the new CB tomarrow and instructions say to get power from the fuse box. I can rebuild a motor but am brain dead when it comes to wiring this type of stuff. Do I just have to put a fuse in an empty slot, strip the red power wire and plug it into the hole and force the fuse in place? is it really that simple?
Compression Ignition Addict
Join Date: Jun 2007
Location: west covina, CA
Posts: 1,933
Thanks: 0
Thanked 0 Times in 0 Posts
Mentioned: 0 Post(s)
Quoted: 0 Post(s)
Feedback Score: 0 reviews
youll need a add a circuit if thats what your talking about you can get them at any auto part stores they have a power wire coming off it and a place for two fuses ..
---
my name is jeff but my friends call me.........jeff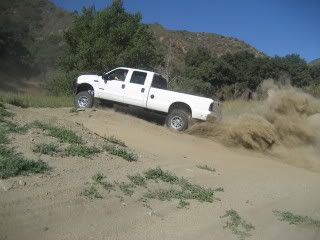 2003 f-250 6.0 lariat, crew cab, long bed,fx4
Autometer guages
Z plate Zoodad
4inch turbo back
s&b intake
Pro comp
8.5 inch lift
Dual shocks
toyo 37's
stereo System
100% awesome
Compression Ignition Addict
Join Date: Nov 2007
Location: Shreveport, LA
Posts: 214
Thanks: 0
Thanked 0 Times in 0 Posts
Mentioned: 0 Post(s)
Quoted: 0 Post(s)
Feedback Score: 0 reviews
just run it to the batt. put a inline fuse in and ground the crap out of your radio and ant. to bed and frame works better good luck