Tire help
---
I need help on some tire advice i want to put some 35s on i got aftermarket rims for them but what how many inch lift do i need to fit them under there..My truck is a 96 f350 crew cab..i currently have 33s so if i could get some advice it would be much appriciated

Thanks

Richard
Compression Ignition Addict
Join Date: Nov 2007
Location: Sellersville,Pa
Posts: 153
Thanks: 1
Thanked 0 Times in 0 Posts
Mentioned: 0 Post(s)
Quoted: 0 Post(s)
Feedback Score: 0 reviews
I was told I needed a 4" lift to clear 35" tires with full travel.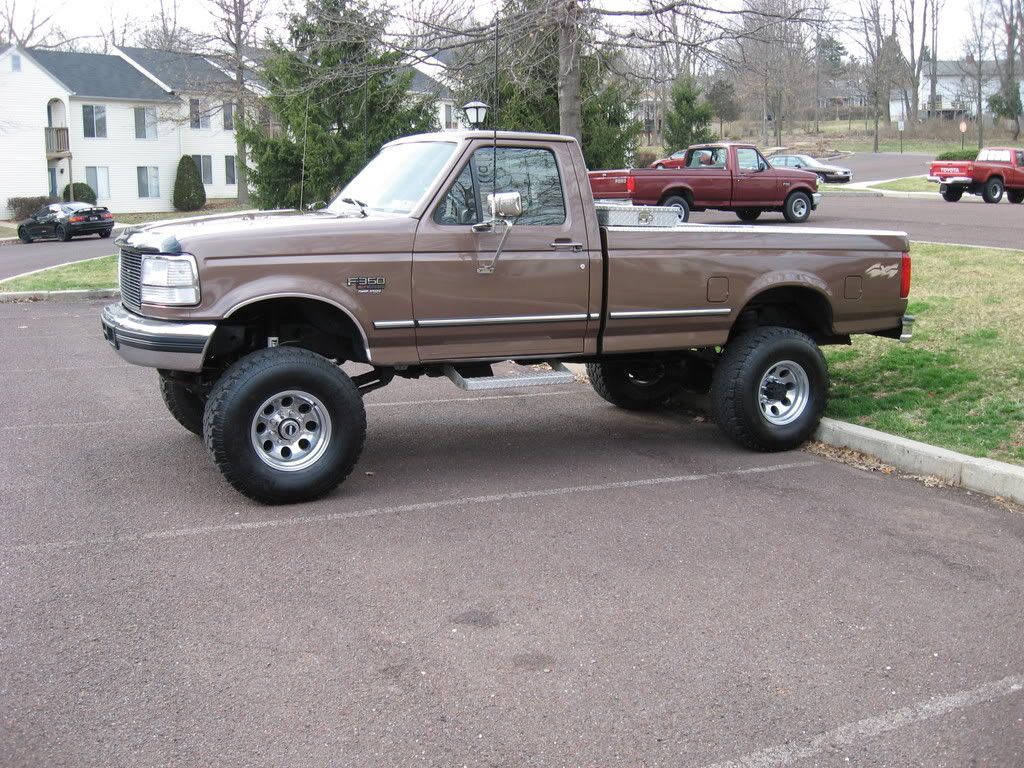 ---
96 350 Reg.cab 7.3 5sp. 4x4
3.5 to 4in dp, 4in strait pipe
4in Superlift w/ Airlift airbags on 315/75/16 Procomp X-Allterain W16x10Procomp wheels
Ba### Technicooler(the bad word)
Boost & E.G.T. Guages
Superchips programer(for now)
fpr mod
d.i.y. intake
South Bend clutch

79 150 4x4 (my wheelin truck)
420ci M motor,c6
4in lift, 35x12.5x15 Mud Terains
was old driver too much $$$--6-9mpg of premium(11.5to1)

To view links or images in signatures your post count must be 10 or greater. You currently have 0 posts.