Headlight wiring colors/functions
---
Can anyone tell me what color wires do what in the headlight switch pigtail? I tried the search function and could only find info on the superduties
Compression Ignition Addict
Join Date: Sep 2011
Posts: 2,052
Mentioned: 0 Post(s)
Tagged: 0 Thread(s)
Quoted: 0 Post(s)
Thanks: 0
Thanked 3 Times in 3 Posts
Feedback Score: 0 reviews
---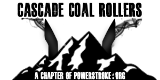 Member
Member
---
Last edited by wysmith95; 11-04-2012 at

08:58 PM

.
Compression Ignition Addict
Join Date: Jul 2008
Location: Richmond / College Station TX
Posts: 2,488
Mentioned: 0 Post(s)
Tagged: 0 Thread(s)
Quoted: 8 Post(s)
Thanks: 0
Thanked 1 Time in 1 Post
Feedback Score: 0 reviews
I have one of those mirrors in my truck, works like a charm. Its a really nice feature.
The only difference between the ranger and obs wiring is that the Blue/Orange is Black/Orange on the OBS.
You need to splice into 4 wires from the switch. 2 for the parklamps, 2 for the headlamps. And then just replicate how the relays are set up with the pink wire from the mirror and the wires connecting the relays.
Its a pretty easy thing to do. Just remember, headlight power comes through the switch so you want a good connection. And make sure the relays and wires will be secure and free of interference inside the dash.
---
John
'97
-F-250 PSD CCSB 3.55s E40D, Dana 60, PMF 2.25" RSK, U Code SD Springs, 315/75/16 TerraGrapplers, Tow Mirrors, Colibert Tow hooks, RDS Stage 1s, PHP 80hp, RiffRaff 6637, 3"DP, 4" Exhaust, 6" Tip, Power Front Seats, Rear 40/20/40, Explorer OHC and Autolamp Rearview, EATC, Cree LEDs & more
'89-
Bronco 5.0l 33"s Free flowing exhaust, 06 SD power seats, & more (SOLD)
'80-
M35A2 "Deuce 'n a Half" W/winch Multifuel Soft top