'94 turbo diesel f-250
---
I am new to this sightbut I have been a diesel enthusiast ever since I was big enough to hold a wrench. Anyway I have been searching high and low and I have not been able to find a cold air intake so it looks like i am building my own any thoughts or suggestions?
Conservative and Proud
Join Date: Nov 2005
Location: Oregon
Posts: 14,492
Thanks: 0
Thanked 3 Times in 3 Posts
Mentioned: 0 Post(s)
Quoted: 7 Post(s)
Feedback Score: 0 reviews
I'm sure one of our vendors could help you out!
---
2001 F350, Lariat SC LB 4X4 PSD
Quadzilla Commander
Zoodad with Stealth Screen

National Hot Rod Diesel Association
The Org. Staff reserves the right to move, modify, delete or merge posts at our discretion and without explanation.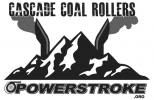 BIG TRUCK, SMALL DRIVER
Join Date: Oct 2006
Location: Iva, SC
Posts: 5,877
Thanks: 0
Thanked 0 Times in 0 Posts
Mentioned: 0 Post(s)
Quoted: 0 Post(s)
Feedback Score: 0 reviews
If you have the IDI turbo, I don't know if you will find a kit or not. It is pretty easy to make your own.
Take a look at this post for ideas
DIY Intake
---
Derrick
My photobucket
'97 F-350 "FORDOR" 4X4 (Dually Conversion, Shackle Reversal, Technicooler , Auto Meter Gauges, 4" DIY Dual Exhaust w/ '08 tips,
4" DIY intake w/ AEM filter
, Wicked Wheel 2, 360° thrust bearing, Homemade E-fuel conversion, Wildman Chip,
160cc DIY injectors
,
DIY IDM mod
) 230K and counting...