Spartan or H&S tuner
---
Would like some feed back from you all that have put programmers on your 6.7L, which one u have n outcome?! Mileage increase? Etc
Sent from my iPhone using
Autoguide.com App
Compression Ignition Addict
Join Date: Sep 2009
Location: Vegreville, Alberta, Canada
Posts: 424
Thanks: 2
Thanked 1 Time in 1 Post
Mentioned: 0 Post(s)
Quoted: 0 Post(s)
Feedback Score: 0 reviews
Just read or search for those names in this section and you'll find all your answers
---
Current Rig: 2011 F-350 CCSB Lariat chrome FX4 Tuxedo Black.
Mods: aFe stage II, 8000k HID. 6" 4link Skyjacker Lift, 37" Toyos Wrapped around 20x9 XD MisFit Rims, H&S Minimaxx, 5" FloPro straight pipe
Traded: 2006 F-350 CCSB Amarillo Edition
Mods: 6" BDS 4-Link Lift Kit, 4" MBRP Cool Duals Exhaust, AFE Intake, Edge CTS Evo, 37x13.5x20 Toyo MT wrapped around XD Spy 20x9 Rims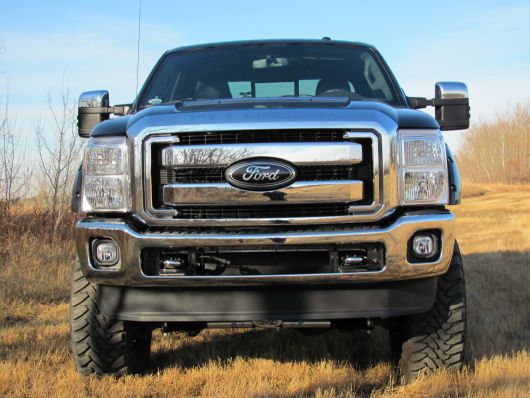 UA Local 488 Steamfitter/Pipefitter
Made In America
Join Date: Sep 2012
Location: Alameda
Posts: 287
Thanks: 0
Thanked 0 Times in 0 Posts
Mentioned: 0 Post(s)
Quoted: 0 Post(s)
Feedback Score: 0 reviews
I have a H&S I will be installing tomorrow. Your only going to get one solid answer on here, and that is H&S.
---
PHIL
'12 F250 CCSB
, 35's, MiniMaxx, Deleted (Currently OOC)
'97 F350 CCLB
, 6" Skyjacker w/ BDS and 35s, BTS tranny and HPOPs, 4.10s, H2E and stage 2 injectors, FASS 150, Banks intercooler, ARP head studs, IDM mod, DP tuner, WARN hubs, 6637, rear airbags
Compression Ignition Addict
Join Date: Mar 2008
Posts: 2,374
Thanks: 0
Thanked 4 Times in 4 Posts
Mentioned: 0 Post(s)
Quoted: 0 Post(s)
Feedback Score: 0 reviews
I think you will find most people go with H&S and are very happy with the results. Pair the tuner with an exhaust and intake and your truck will come alive.

Let us know if theres anything we can help with.
---
ICON Vehicle Dynamics | S&B Intakes | MBRP Exhaust | American Force Wheels | Diamond Eye | AFE Intakes | Carli Suspension | Industrial Injection | Garrett Turbos | FASS | Method Wheels | Bilstein Shocks | Airdog | KMC Wheels | Spartan | RSouth Bend Clutch | SCT | Edge Products | ATS Diesel | Bullydog | BMF Wheels | AMP Research | & much more....