6.4 switch over
---
Thinking about switching over to the 6.4 F250 i currently own a 05 F250 6.0 I have a few buddies who work at ford that can lend a hand here or there if something goes wrong. But iam not sure if it is worth it to switch over, How hard is it to work on these trucks? Anyone ever done studs on this truck? Iam not sure but was wondering does the 6.4 motor need to start (ex the 6.0 needs low oil pressure 100rpms 500psi ICP and i think there something else but i forget) let me know what you guys think about the switch and if anyone has answers to the questions above let me know. Thanks guys
---
2008 F350 4x4 Lariat CC SB 6.4 twin turbo diesel
Mods
Passenger side 3" MBRP intercooler pipe
S&B Cold air intake
CAT/DPF delete
SCT live wire IDP 5 tune package
EGR shut down
Compression Ignition Addict
The 6.4 is an animal when tuned compared to the 6.0. The 6.0 makes good power tuned but not like the 6.4 does. These trucks can be a real pain to work on because in true ford and international fashion, everything is stuffed pretty hard under the hood. To me it comes down to personal preference when it comes to the switch. By your sig it looks like you have a nicely set up 6.0 right now. If it were me and I had a 6.0 set up like yours I would hold on to it and wait a year for the few kinks to be worked out of the new 6.7 and go that route. Studs can be done yourself, but the easiest way is to lift the cab and that would require you access to a lift. You can do them cab on but its a bit of a pain from what I have read.
---
2015 F350 Ruby Red Platinum, SRW CCLB, Color matched Ranchhands, rigids.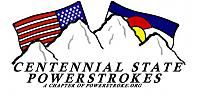 SOLD:
Premium Member
Join Date: Apr 2009
Location: Arlington, TX
Posts: 144
Mentioned: 0 Post(s)
Tagged: 0 Thread(s)
Quoted: 0 Post(s)
Thanks: 3
Thanked 1 Time in 1 Post
Feedback Score: 0 reviews
My 6.4 is a pain in the a$$. Its in the shop more than its on the road. The last two camping trips I went on I have to rent a truck becouse mine was in the shop. At this point Im thinking it time to look for a difrent truck (not a Ford). Before I get bashed I have a SCT that I never put on the truck and a Spartin that I ran for about 3 mon.
Compression Ignition Addict
interesting posted you guys... yes my truck now has 140k on it i dont tow with it and in all complete honest it runs like it has 5k on it... at 110k the FICM and injectors went out so that was all replace under warrenty and 120k HG went i did that one myself and i just dont want to see this truck go and just give it to the dealer but the performace parts for this truck is alot more money then any other diesel truck out there because everything built for high pressure oil
---
2008 F350 4x4 Lariat CC SB 6.4 twin turbo diesel
Mods
Passenger side 3" MBRP intercooler pipe
S&B Cold air intake
CAT/DPF delete
SCT live wire IDP 5 tune package
EGR shut down