Cup Holder Insert Needed
---
Went to the dealership yesterday looking for a cup holder insert replacement. They told me it was going to be $35 for one. Any one know where I might be able to get one a little less expensive or even if that price was for a pair.
Here are some pictures of what I am looking for. Also I think the bottom of the item has the part number, but I don't know for sure. Check it out and let me know.
BTW, I have searched ebay, but the one thing I find, the part numbers don't match. Here is what I found on ebay.
eBay Motors: 2004-07 FORD SUPERCREW EXPED NAVGTR CUP HOLDER INSERTS (item 170188719415 end time Jan-31-08 18:16:02 PST)
These are my pics: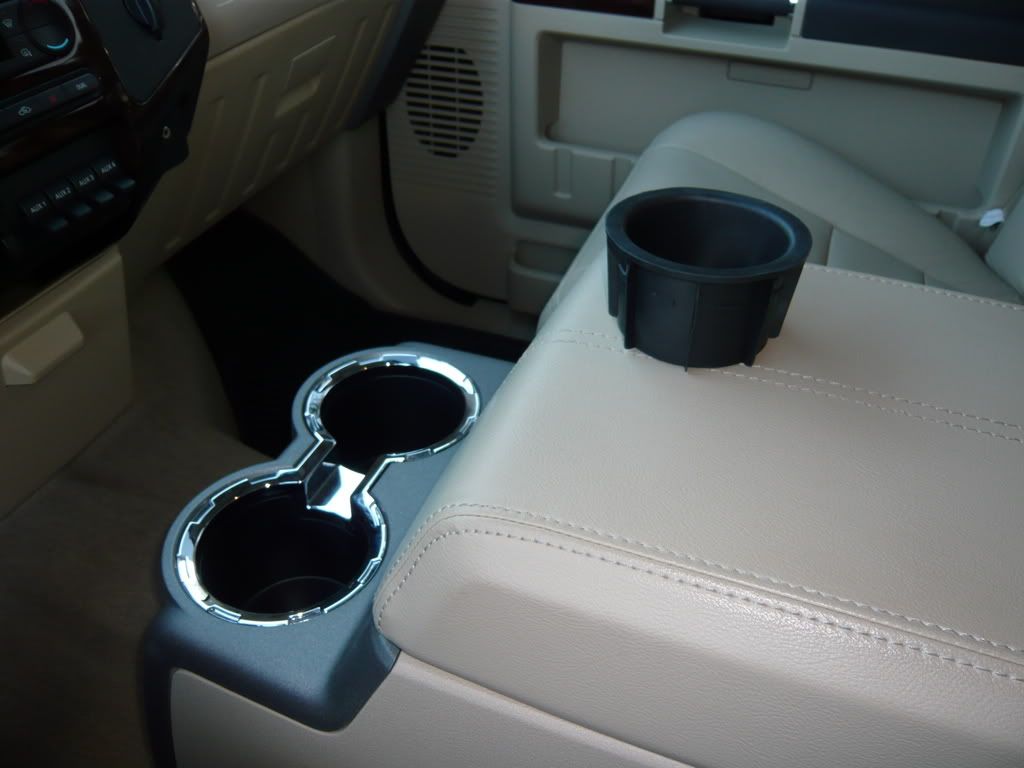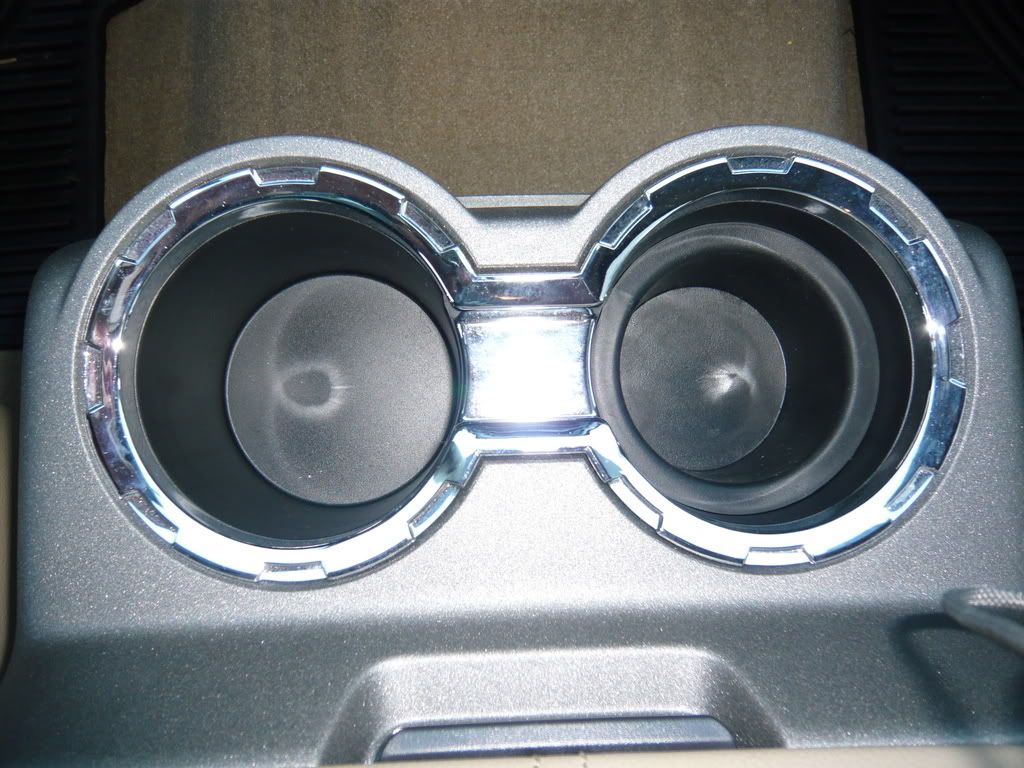 ---
Mark
2008 F-250 Lariat CC 4x4 AKA: Jolene
Dual Alternators (from the factory)
5% Tint All Around
High Idle Mod
Line-X
Roll-N-Lock
Clifford 50.5x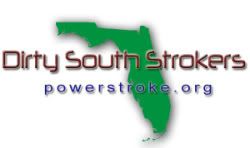 Compression Ignition Addict
---
Mark
2008 F-250 Lariat CC 4x4 AKA: Jolene
Dual Alternators (from the factory)
5% Tint All Around
High Idle Mod
Line-X
Roll-N-Lock
Clifford 50.5x