spartan mount??
---
how hard is it to make the edge attitude mount work with the spartan? i hate this sucktion cup lol
---
Cory Duffie
2012 F-350 CC 6.7L
H&S
Incubus
AFE
Flo Pro
Compression Ignition Addict
real simple, just need the metal bracket:
let me know if I can get you anything.
---
Adam Brannan

First Coast Diesel Performance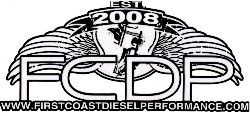 Compression Ignition Addict
sweet thanks
---
Cory Duffie
2012 F-350 CC 6.7L
H&S
Incubus
AFE
Flo Pro
Compression Ignition Addict
Join Date: Nov 2009
Posts: 236
Mentioned: 0 Post(s)
Tagged: 0 Thread(s)
Quoted: 0 Post(s)
Thanks: 0
Thanked 0 Times in 0 Posts
Feedback Score: 0 reviews
Hey thats what I have.

Lets mount it up Duffie... Come over to my shop we'll mount that thing up real nice in somewhere no one else has... I have a cut off wheel and a bag of hopes and dreams ahah
---
Jim
5" Flo Pro - S&B Intake - Spartan 310